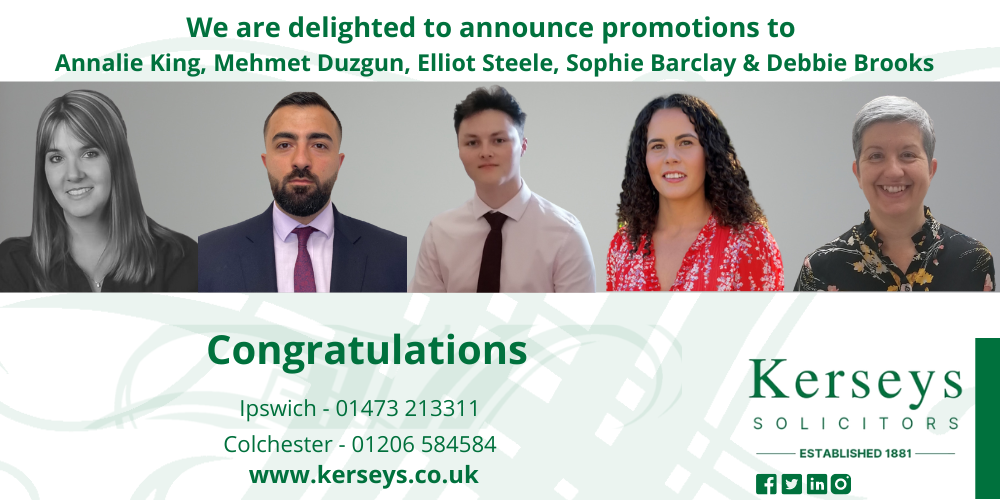 Promotions at Kerseys
We are delighted to announce that Annalie King, Employment Solicitor becomes a Salaried Partner at Kerseys with effect from 1 July 2022 and heads up our Employment team, providing HR Services & Employment advice to businesses and individuals.
Mehmet Duzgun is promoted to Associate within our Commercial Property team with Elliot Steele having joined as a Paralegal in the same, taking up a Trainee Solicitor role and Sophie Barclay who joined the firm as a Legal Secretary in the Commercial team becomes a Paralegal in the same team.
We are also pleased to announce Debbie Brooks will be taking up the position as a Chartered Legal Executive in our expanding Residential Conveyancing team.
Matt Clemence, HR Partner at Kerseys says "It is important to us as a firm that we grow our internal talent and strengthen our teams in substantial growth areas.  It is extremely pleasing to see our staff rewarded for their endeavours and hard work.  We at Kerseys wish them every success going forward."