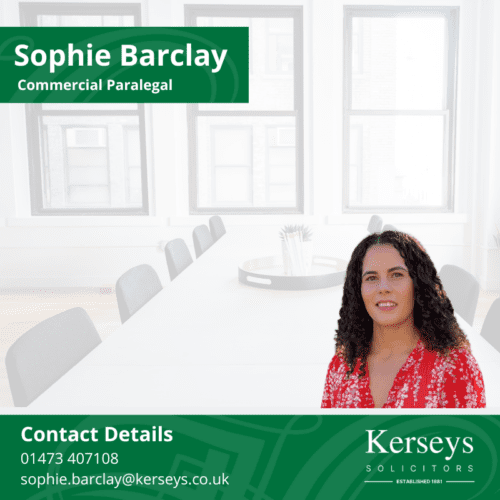 Sophie Barclay
Commercial Paralegal
Contact Details
About Sophie Barclay.
Sophie has experience of working in the property sector in the city of London.  Sophie joined Kerseys in 2021 as a legal secretary and has progressed to become a paralegal in the Commercial team providing support to our commercial clients and commercial lawyers in Property and Corporate matters.
Personal and Professional Interests
Sophie is a keen footballer, enjoys spending time with family and friends and traveling when she gets the time to.
Commercial Property