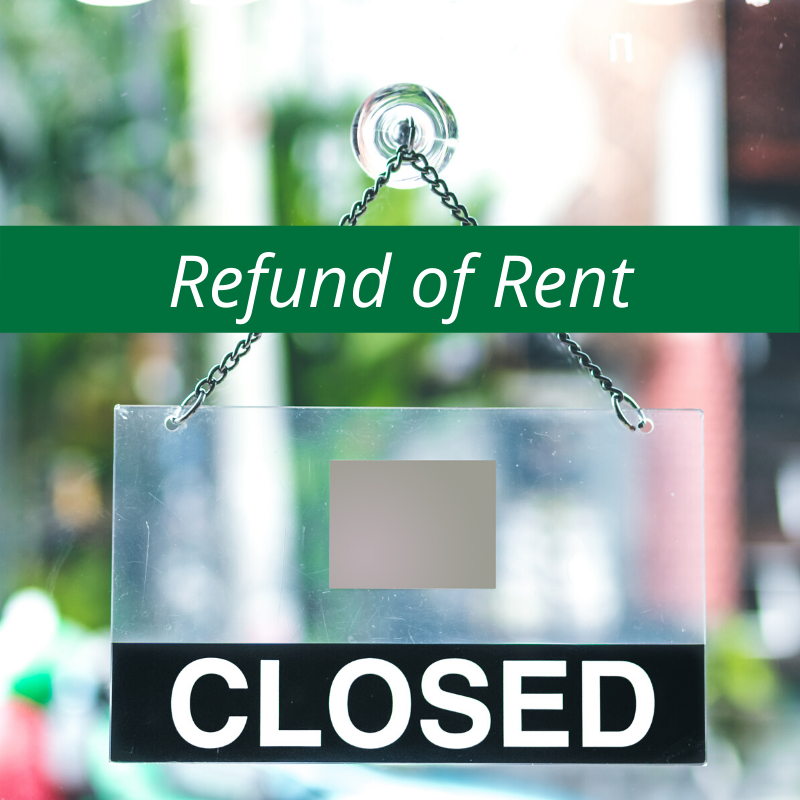 Refund of Rent on the Exercise of a Break Clause
At Kerseys we regularly act for both landlords and tenants on the grant of new leases. One of the key points that we look at during any grant of a lease is how and when the lease can be brought to an end.
Commercial leases often contain break clauses.
What is a break clause?
A break clause allows the tenant and or the landlord to end a lease early on the break date, providing they give the specified notice.
The break clause will usually also include a number of conditions that must be satisfied for the lease to come to an end. In respect of break clauses triggered by the tenant, the most common requirements are that the rent is paid up-to-date and the tenant gives vacant possession of the property.
Most leases will require that rent is paid either monthly or quarterly and that it is paid in advance. Case law has made it clear that the tenant is not allowed to apportion the rent and only pay it up to the break date. Therefore, for the tenant to be up-to-date with the rent, the tenant must have paid all of the rent for the current month/quarter.
If a tenant exercises a break clause to end a lease, one of the questions that must be answered is: Can the tenant claim back the proportion of the rent that the tenant has paid that represents the period from the break date to the next rent payment date?
The answer is: 'no', not unless the lease expressly provides for the landlord to refund any overpayment.
Case Law is Clear
That a provision entitling a tenant to reclaim any rent and other outgoings that relate to the period after the lease has ended will not be implied into a lease. As a result, it is important to ensure that any such clause is negotiated by the tenant and agreed prior to the lease being entered into.
We have specialist lawyers in our commercial property team who are experienced in negotiating with tenants or landlords to ensure the most favourable terms are achieved in a lease in the best interests of our client.
If you would like to discuss your existing lease or are looking to enter into a new lease, please contact us at [email protected] or telephone Ipswich 01473 213311 or Colchester 01206 584584, where a member of our commercial property team will be happy to provide you with a free initial telephone consultation.
Commercial Property
---
How Kerseys Can Help
If you have a business lease which is due for renew and would benefit from advice from a specialist legal advisor please contact Kimat Singh, Partner and Head of our Commercial team at Kerseys Solicitors, Ipswich 01473 213311 or Colchester 01206 584584 or alternatively email – [email protected]