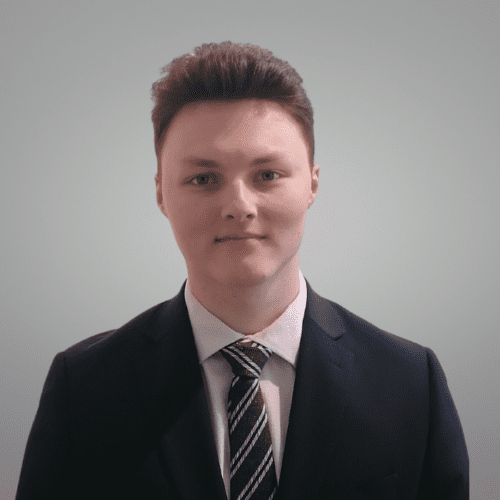 Elliot Steele
Trainee Solicitor
Contact Details
About Elliot Steele.
Elliot Joined Kerseys in 2021 as a Paralegal after finishing his university studies and took up a Trainee Solicitor role in July 2022. Elliot provides support to our commercial clients and commercial lawyers in Property and Corporate matters.
Elliot studied Law with Business at the University of Essex before going on to the University of Law to study MSc LPC Law Business and Management in which he graduated with a Distinction. His focus on the commercial aspect of law is prevalent through his university studies and now he uses that knowledge to support our commercial clients and his colleagues.
"Elliot Steele combined a totally professional approach with a degree of friendliness guaranteed to put clients at ease. He was always up to date with developments, kept me informed in a timely fashion and was always available. Our business was conducted remotely, with no decrease in quality of service.
I was very happy with the service received and have confidence that any future requirements would be met."
"Just a quick thank you for being so helpful throughout the process for our mutual client.  I quite often get asked for recommendations for a solicitor from my clients, I wouldn't hesitate to recommend you to business owners that require legal advice and representation for secured loans in the future."

Specialist Expertise
Personal and Professional Interests
Outside of work, Elliot enjoys keeping fit by going to the gym and playing for his local Hockey Team. Elliot also enjoys traveling when he gets the time to, and is a qualified PADI open water scuba diver having dived in multiple countries including Jamaica, Costa Rica and Mexico.
Elliot is also a Fellow of the Royal Society of Arts, Manufactures and Commerce.
Commercial Property