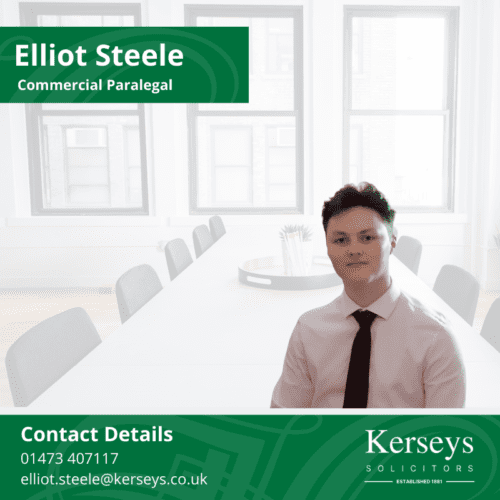 Contact Details
About Elliot Steele.
Elliot Joined Kerseys in 2021 after finishing his university studies. Elliot provides support to our commercial clients and commercial lawyers in Property and Corporate matters.
Elliot studied Law with Business at the University of Essex before going on to the University of Law to study MSc LPC Law Business and Management in which he graduated with a Distinction. His focus on the commercial aspect of law is prevalent through his university studies and now he uses that knowledge to support our commercial clients and his colleagues.
Personal and Professional Interests
Elliot Plays Hockey for his Local Hockey team and enjoys traveling when he gets the time to.
He has interests in aquatic life and is a qualified PADI open water scuba diver having dived in multiple countries including Jamaica, Costa Rica and Mexico.
He has ambitions to go to Australia and Dive the barrier reef.
Commercial Property