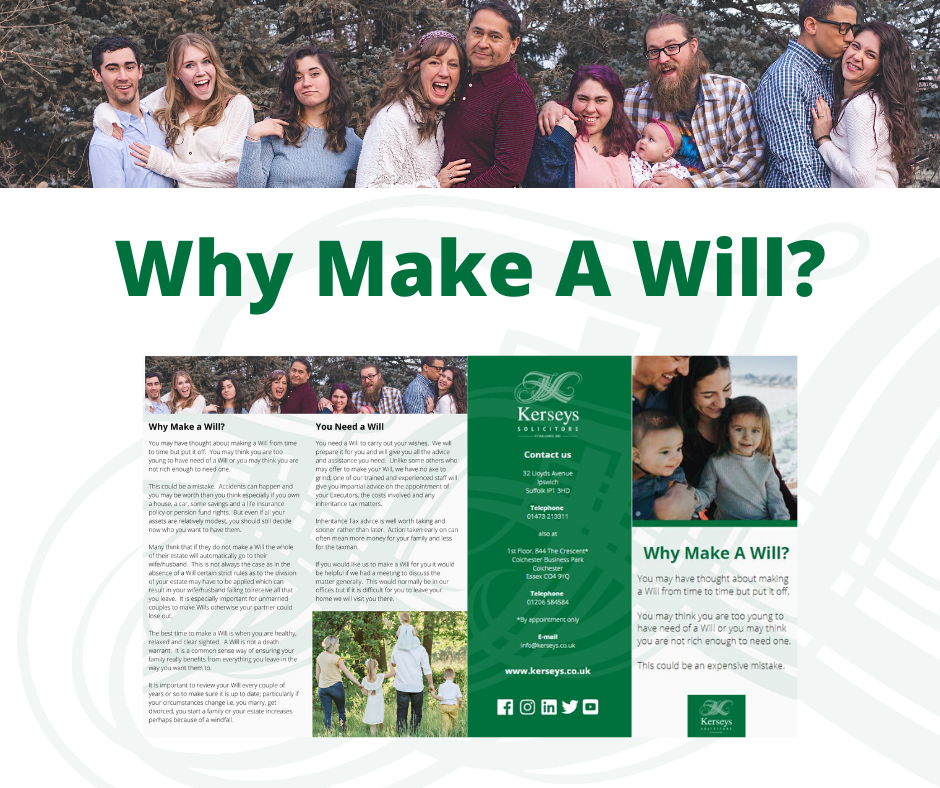 Why Make A Will?
You may have thought about making a Will from time to time but put it off.
You may think you are too young to have need of a Will or you may think you are not rich enough to need one.
This could be an expensive mistake.
Click here to read why you should make a Will
For further information please do not hesitate to contact Kerseys who will be happy to help you.
Wills
---
How Kerseys Can Help
If you require advice about Wills, Lasting Power of Attorney, Probate, Trusts or Estate and Tax Planning please contact our Private Client Team.