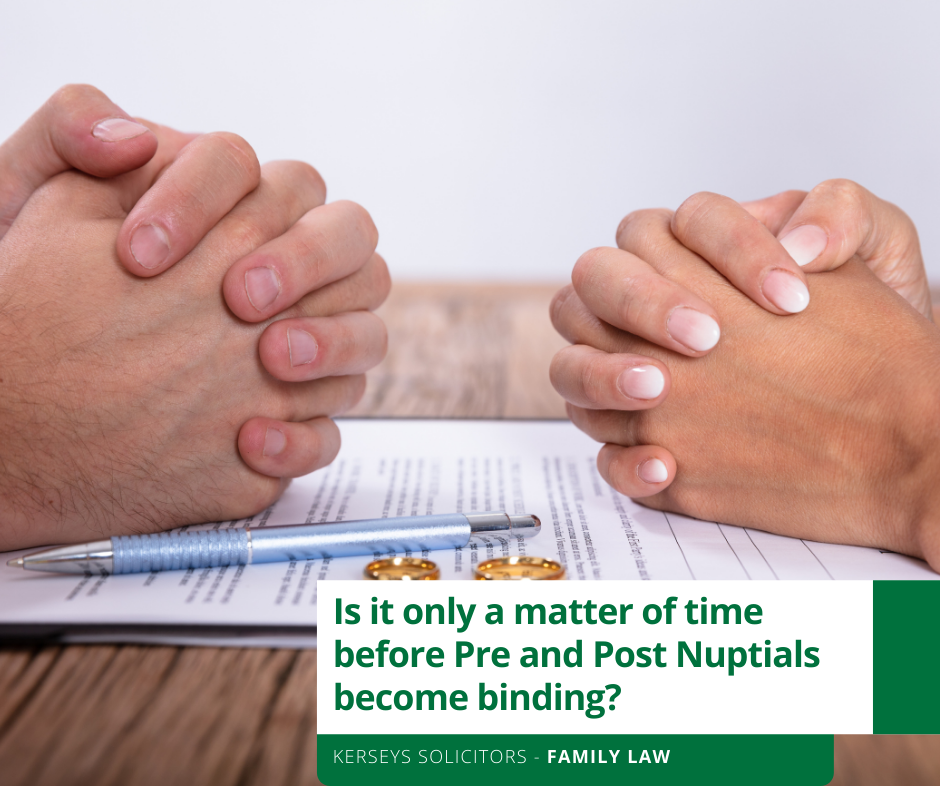 Is It Only A Matter of Time Before Pre and Post Nuptials Become Binding?
Kirsty Bertarelli became one of the richest British born divorcees following news of her £400m settlement from her industrialist former husband.  However, her award could have been significantly greater but for the existence of a Pre-Nuptial Agreement between the couple.  It is reported that the total assets amounted to £9.2 billon.  With assets like these at stake, no doubt Ms Bertarelli would have taken legal advice about the possibility of proceeding with a divorce in this jurisdiction (as opposed to another) and the likely effect of bringing an application before a Court in the UK and how a Judge would deal with the existence of the "Swiss" Pre-Nuptial Agreement.  Clearly, in light of the award, the UK Court gave considerable weight to the same.
This is yet another example where clients and family lawyers alike should take this as a sign that a good Pre-Nuptial Agreement entered into with all the right safeguards is literally "worth its weight in gold".  It is also another example of where the UK Courts are acknowledging and giving more and more weight to Pre-Nuptial Agreements when asked to decide on how to resolve the financial affairs of divorcing couples.  Whilst Pre-Nuptial Agreements are not binding in the UK, clearly they are having an increasing effect on financial proceedings.
If you would like to know more about Pre and Post-Nuptial Agreements and how these can be used to their best effect, please contact Matt Clemence, Head of Family Law at Kerseys Solicitors LLP.