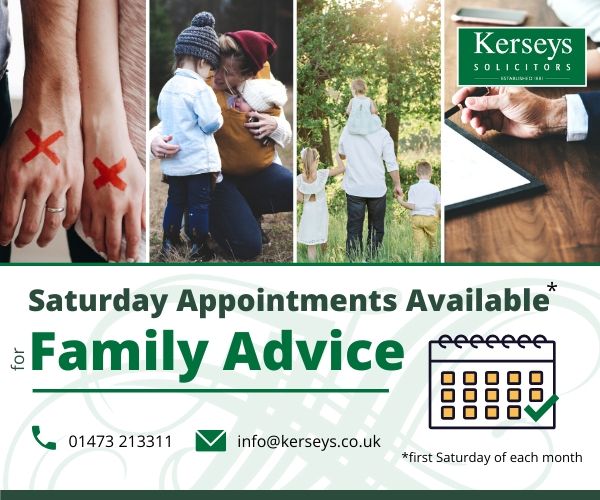 Saturday Appointments for Family Advice
Saturday Appointments for Family Advice
At Kerseys we realise that it can be difficult to take time off work to attend appointments, which is why our Family Department based in Ipswich are open on the first Saturday of each month.
Kerseys' Family Law Department is a team of experienced and sympathetic people dedicated to helping clients – whether married or unmarried – through serious family troubles.
The team has many years of experience in acting for clients in divorce and family matters along with child care proceedings.
Clare Thomas, Senior Partner & Head of the Family Department says:-
We help you through the most delicate and emotionally upsetting time for you and members of your family with sensitivity coupled with practical efficiency.
If you wish to speak with us to arrange an appointment please do not hesitate to email us at [email protected] or alternatively call us on 01473 213311.
---
Kerseys Solicitors – Ipswich Office