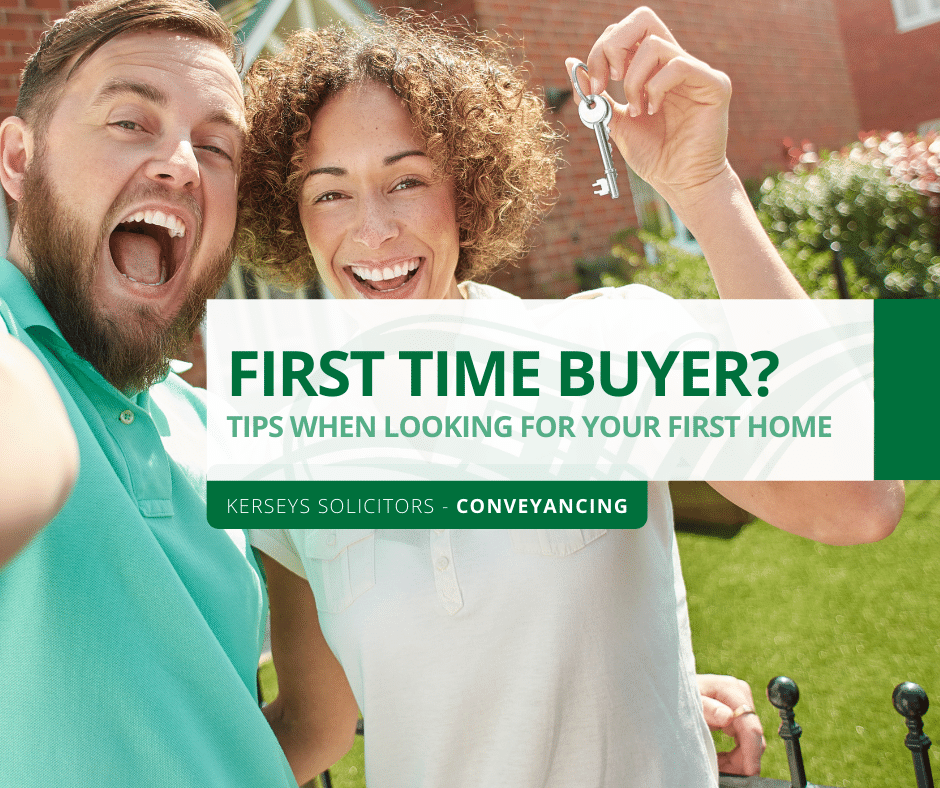 Are you a First Time Buyer?
Are you a First Time Buyer?
---
What do you need to do when looking to buy a house for the first time?
The first step would be to speak to a financial adviser to ascertain how much you can borrow for a mortgage on the purchase of a property.
If you have an existing help to buy ISA, you will be able to use the savings and claim the government bonus provided the purchase price is less than £250,000 (or £450,000 in London) and you have at least £1,600 saved up. If you have a Lifetime ISA (LISA) then the account must have been open for at least a year.
You may be entitled to apply for the Equity Loan Help to Buy scheme which offers a 20% loan which is interest-free for the first five years although this only applies for new build homes where the developer is signed up to the scheme.
How Kerseys can help you
Click Kerseys for a free no-obligation instant quote or telephone a member of our conveyancing team on Ipswich 01473 213311 or Colchester 01206 584 584 who will be happy to speak with you also.
A member of our Conveyancing team will be happy to speak with you and take you through the process.
We believe in keeping it jargon-free and as simple as possible for you.
Free Online Quote