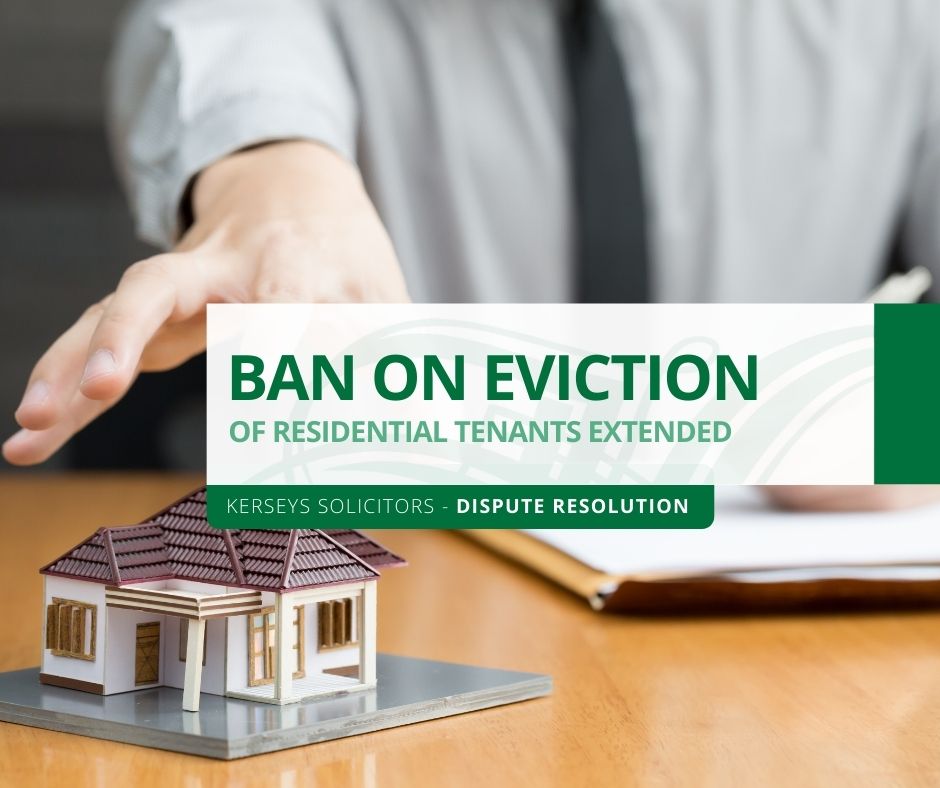 Ban on Eviction of Residential Tenants Extended
Ban on Eviction of Residential Tenants Extended
The Government has announced that the current ban on eviction of residential tenants – which was to expire at the end of March – will be extended to the end of May.
This means bailiffs will not attend to remove tenants from properties except in exceptional circumstances.
These exceptional circumstances include severe arrears of rent and if proceedings were brought on the basis of matters such as fraud and domestic abuse.
It also announced that the extension of notice that must be given to tenants in most circumstances to 6 months' notice will also continue to the end of May 2021.
The ban does not prevent:
the service of notices;
the issue of court proceedings; nor,
the issue of a repossession notice by the court.
Concerned landlords should discuss the situation with their tenants but if the situation cannot be resolved they should consider taking action as soon as they can, so the process, which is considerably extended at the moment, does not take longer than it needs to.
If you need expert advice please do contact our Dispute Resolution team at [email protected] or telephone Ipswich 01473 213311 or Colchester 01206 584584, where will be happy to speak with you.
Dispute Resolution
---