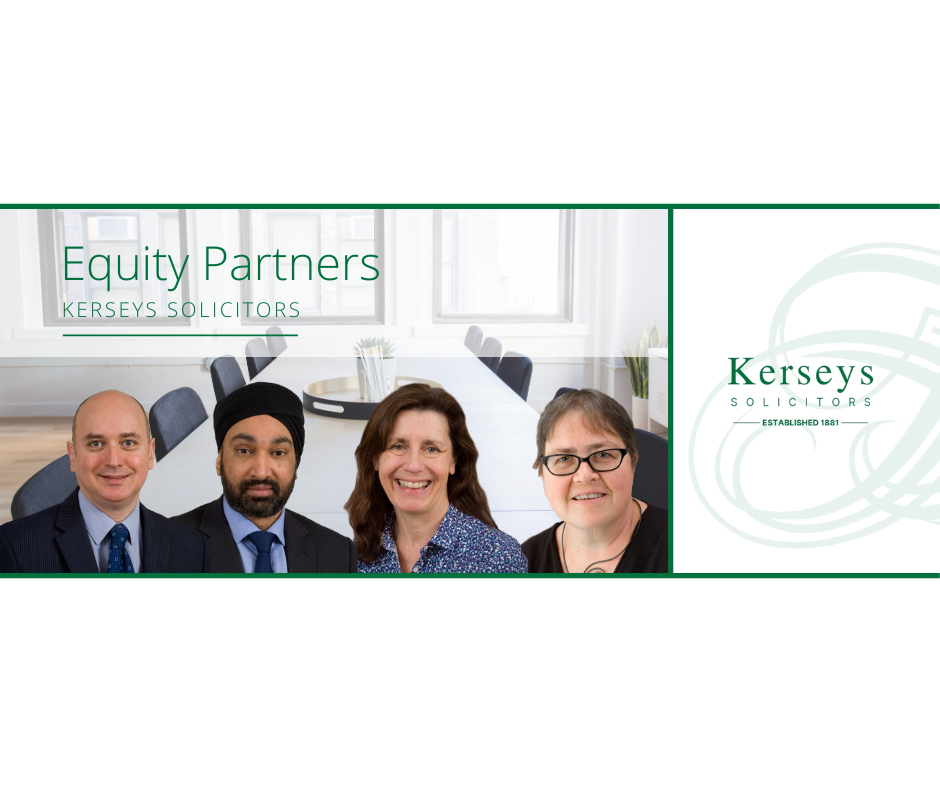 Professional, Specialist and Committed to our Clients
Professional, Specialist and Committed to our Clients and Staff
Kerseys Solicitors LLP – professional, specialist and committed to our clients and staff, working together as a team for a brighter future.
The equity partners of Kerseys Solicitors LLP, Peter Awad, Clare Thomas, Kimat Singh and Jane Riley, together have 80 years' worth of combined experience of providing legal services at Kerseys Solicitors.
Whilst those in the Kerseys team are now working remotely from their homes, the equity partners are delighted that the team continues to pull together, working towards a brighter future for our clients and for each other.
The equity partners wish you all well and wish to say a big THANK YOU to everyone out there who is working hard for a brighter future for our society at this very challenging time – from NHS and care workers to police officers, supermarket workers and refuse collectors.
Thank you for supporting us, we will continue to support you.
Please STAY AT HOME AND STAY SAFE
We look forward to seeing you again in person sometime in the future.
---