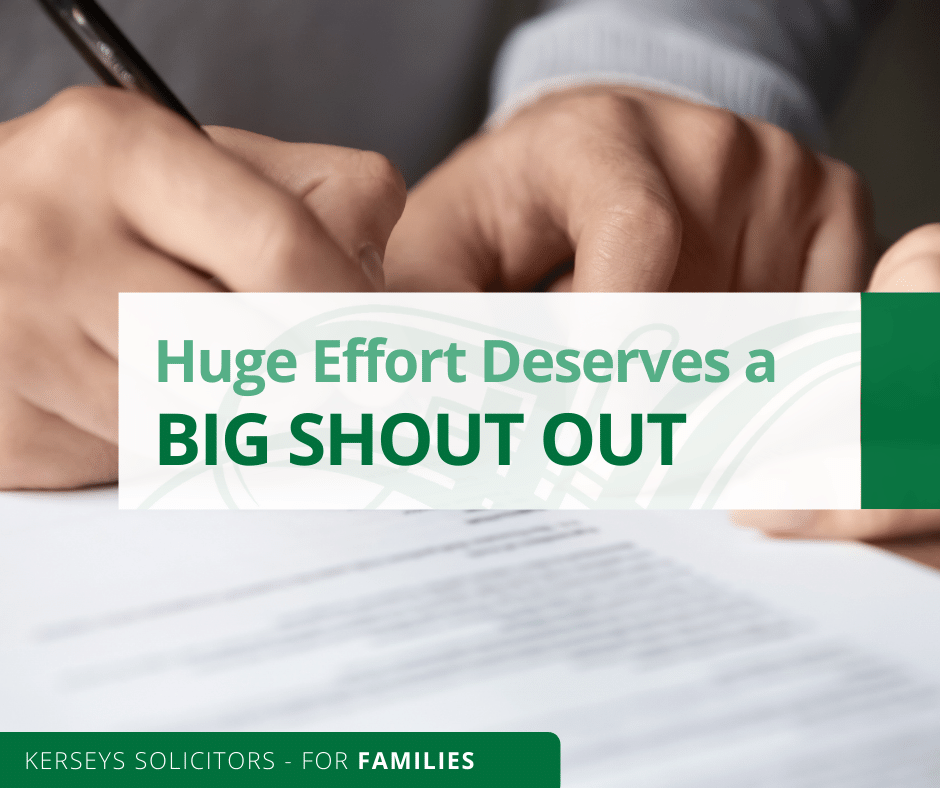 Huge Effort Deserves a Big Shout Out
Huge Effort Deserves a Big Shout Out
A specialist criminal barrister was recently pictured standing on the steps of Ipswich Crown Court, as she praised those working within the criminal court system for their considerable efforts to turn the wheels of justice throughout the pandemic.
Huge efforts have been made by all concerned despite physical difficulties in the court buildings and a massive backlog of trials. These efforts are echoed in the family justice system where specialist care solicitors have been working flat out as the pandemic has seen an increase in abuse of children behind closed doors.
These brave lawyers have mastered new working conditions, including unfamiliar technology, and risked their lives attending physical court hearings. All with the overriding goal of helping troubled families and saving children from abuse.
We think it's worth a big shout out for our own intrepid, fully qualified and experienced care solicitors at Kerseys:
Solicitors in our Family Department are experienced in dealing with a range of issues regarding children, either by providing advice, negotiating agreements or representing parents in legal proceedings.
We also have experience in dealing with cases involving Social Services.
We can provide expert, sympathetic and child-focused advice and representation on all matters involving children.
You are not alone, if you need us we are here to support you, email us at [email protected], or telephone Ipswich 01473 213311 or Colchester 01206 584584 or click Kerseys and click "Call Me Back".
Children
Family & Relationships
Contact Us