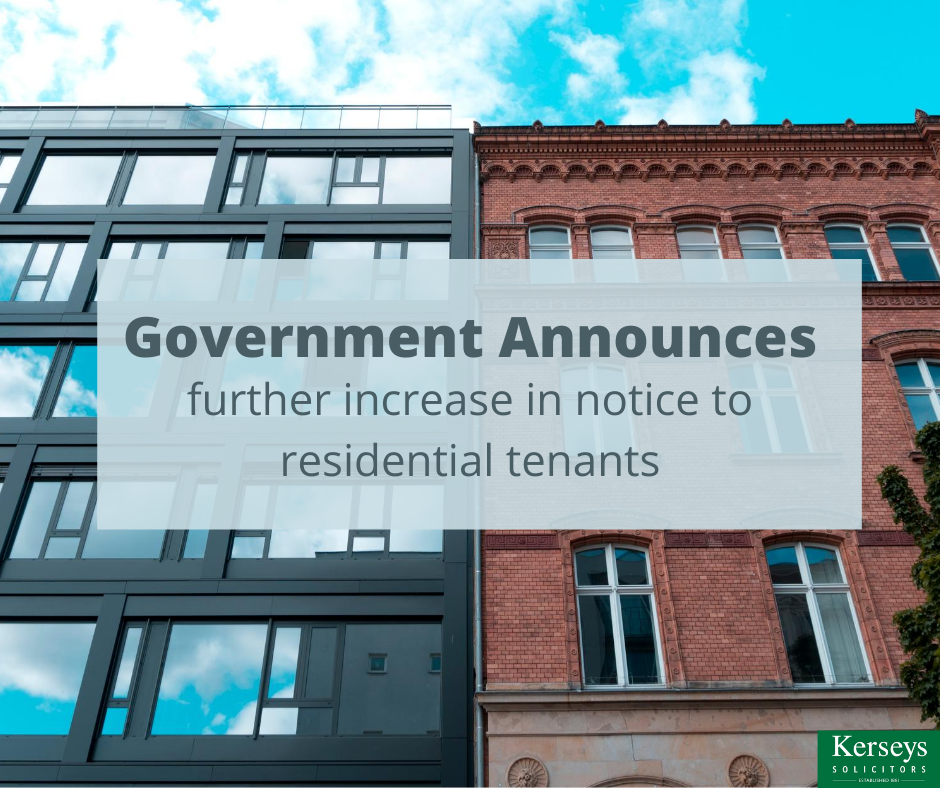 Government Announces Increase in Notice to Tenants
Government Announces
Further increase in notice to residential tenants
On 21 August 2020, along with the extension on the ban on residential possession proceedings, the government announced its intention:
"to give tenants greater protection from eviction over the winter by requiring landlords to provide tenants with 6 months' notice in all bar those cases raising other serious issues such as those involving anti-social behaviour and domestic abuse perpetrators, until at least the end of March".
It is not yet clear when this change will take place as it appears to require amendments to the Housing Act 1988.
At the start of the pandemic, the government extended the notice for residential repossession from 2 to 3 months for "no fault" evictions and from 2 weeks to 3 months for those based on arrears of rent.
Although the ban on proceedings is still in place landlords should consider whether they can serve notice on any problem tenants now before the further increase is introduced. Once the notice expires papers can be sent to the court although they will not be processed until after the repossession ban is lifted.
How Kerseys Can Help
If you require any assistance, please do contact me at [email protected] or alternatively telephone Ipswich 01473 213311 or Colchester 01206 584584 and I or a member of my team will be happy to arrange a telephone call or virtual online meeting with you.