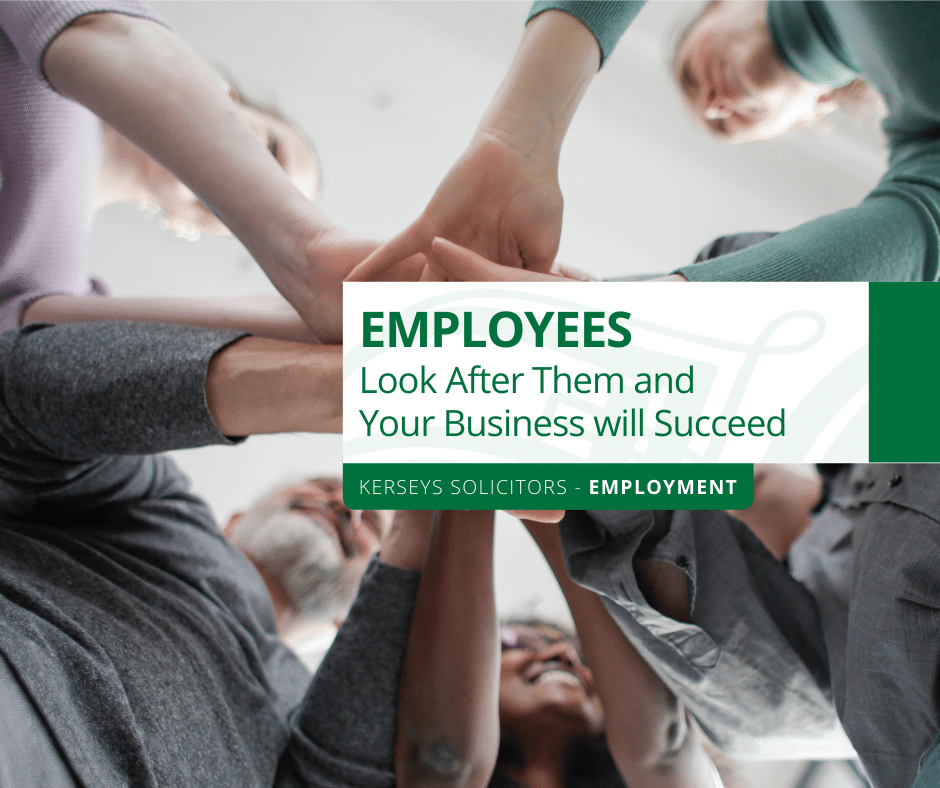 Employees – How to Look After Them and Succeed
Employees – Look After Them and Your Business will Succeed
Employees are the number one asset to a business – look after them and your business will succeed.
During my time in the industry, one of the most common reasons an employee resigns is due to their perceived lack of worth or importance to their employer.
As an employer, it is vital that you are not only approachable but listen to your employees.
Positive Working Culture
In my experience, it is not about the financial reward for the majority of employees, it is their value to their employer and adopting a positive working culture, that will encourage them to remain with a company. If employers encourage constructive feedback then both employees and employers can work together for a happier, more balanced working life with everyone feeling like that they are an important part of the business.
A business is only as successful as the people that are in it. If everyone from the top down are pulling together as a team, then success will follow.
Approachable
I have found that my clients who are approachable and listen to their employees have a far happier team with fewer HR issues. That is because they believe that every employee, after all, is an individual not a staff number on the payroll system and should be treated as such. It is not a one size fits all model, in this fast ever-changing world.
Communication
On a regular basis, I advise clients that having clear and effective communication is one of the biggest issues. It is simple wins at times such as, are your employees clear of your social media policy? Comments online can jeopardise a business if employees are not provided with training on how to use social media and advertising. No well-intentioned employee sets out to get it wrong. We are human, we all make mistakes. Employers also make mistakes, but the key is to learn from them. Open and honest communication when and where things go wrong between employer and employee are key.
Over the years more and more solicitors for example have found themselves in difficult positions when comments of their personal views on social media have ended up being referred to in court cases. Did they mean this to happen? I expect not, but did they receive appropriate training and was it effectively communicated to them as to what the possible implications could be as a result of their online behaviour?
We are seeing more and more on the internet regarding businesses that have fallen down in looking after their employees' health and wellbeing along with equal rights.
Tesco workers are on the verge of winning a huge equal pay victory as EU courts backs case. As the European Court of Justice has decided that EU law could be relied upon as part of their equal pay claim.
Following the letter post on Twitter, Brewdog have listened and are now reviewing their HR services to their employees. The aim is to allow staff to voice opinions to be able to review feedback and consider the change in their culture where appropriate.
The key here is to have clear and open communication and policies that every employee understands and perform regular reviews and refresher training.
Look after your employees
Look after your employees and they will look after your business.
If you need advice or assistance, we offer a flexible HR support package that can be tailored to suit you. If you would like to find out more as to how we can help support your business, get in touch with me today at [email protected] where I will be happy to have an initial conversation with you.
View Our HR Services