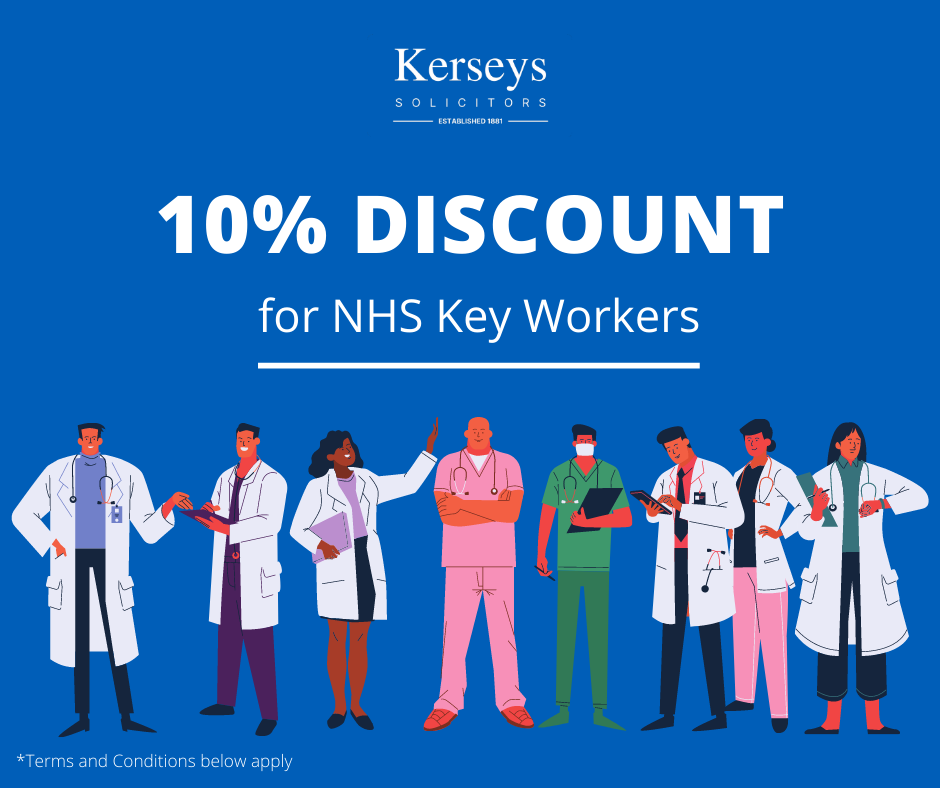 Discount for NHS Key Workers
Kerseys Offering 10% Discount to NHS Key Workers
---
A THANK YOU TO KEY WORKERS IN OUR NHS FROM KERSEYS SOLICITORS LLP
If you are:-
Kerseys Solicitors are offering a 10% discount on selected services for any new instruction received from NHS key workers from 1 August 2020 to 31 December 2020.
We are passionate about serving our community and hope that in some way, this token of our appreciation is recognised as such. It is our way of giving back to those that gave and continue to give so much during our time of need.
How to use this offer
You will need to provide evidence of your NHS status to qualify.
To take advantage of this offer, please contact us on
Alternatively, if you would like us to call you back, please use the "Call Me Back" button on any page of our website.
Contact Us