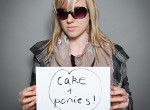 So… How Did the 1,000 Faces Event Go?
A record number of people had their photo taken at the University of Essex Students' Union as part of a charity campaign dubbed the 1,000 Faces of Colchester.
Photographer Gavin King has teamed up with Kerseys Solicitors and Colchester United Football Club to photograph 1,000 people to raise money for the Tom Bowdidge Foundation (TBF). The photo shoot was held on Square 3 of the Colchester Campus on Thursday, March 5.
Kerseys Solicitors, which has an appointment office in Colchester Business Park, will donate £1,000 to the cause once 1,000 people have been photographed.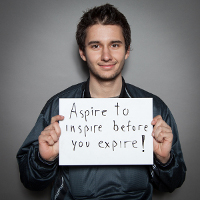 And 152 were photographed at the university – bringing the total to over a quarter of its target at 262.
"We're delighted to have set a record for the most number of photos taken in a day for this project," said Luke Bowdery, Vice President of Student Activities for the University of Essex Students' Union.
"As a community we've been touched by the project, and this turn-out is a great example of how willing University of Essex students are to come together and make a positive difference."
Anthony Wooding said: "This is a great result from the Student's Union and we are really impressed with everybody's involvement and hard work for such a great cause."
The foundation was set up to carry on the good work of 19-year-old Tom, who raised £170,000 for charity before he died.
Dad Richard Bowdidge said: "I am very pleased the Student's Union got involved and Tom's legacy continues to live on."
Gavin King added: "It was a really busy day and it's great so many people are getting involved. I'm really enjoying working on this project and can't wait for the next photo-shoot."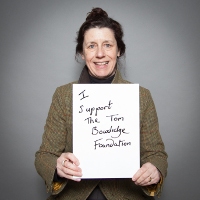 The event follows two previous photo-shoots at the CUFC stadium. Matt Hudson, media manager at Colchester United, said they were happy to be able to help. Their mascot, Eddie the Eagle, also made an appearance at the university.
The TBF, which has its headquarters in Colchester, raises funds to support research projects and to provide physical and emotional support to teenagers and young people with cancer.
Tom Bowdidge died in October of 2013, from a rare stomach cancer. But he raised over £170,000 for charity while battling his illness.
His family, parents Nikki and Richard Bowdidge and sister Emma, then launched the foundation on what would have been his 20th birthday on February 28, 2014.
Tom was a Colchester Royal Grammar School sixth-former from West Bergholt. His mother, Nikki, teaches at Heathlands Primary School.