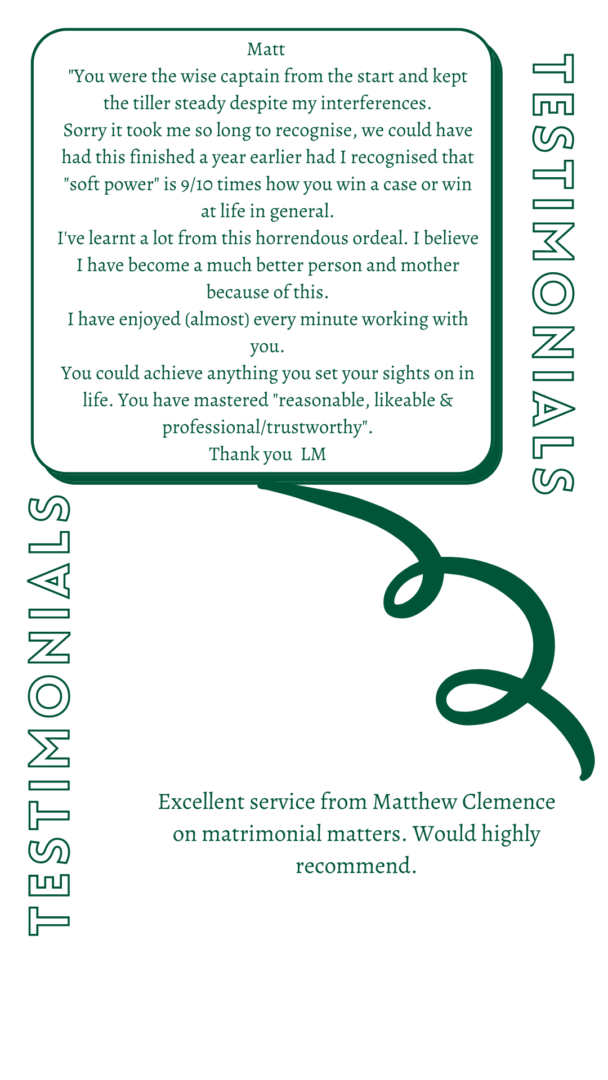 What Our Clients Say About Us – Good Divorce Week
Tuesday is "Good Divorce Week" Testimonial Day where we showcase what our clients have said about our Family Solicitors when representing them within their family matter.
Kerseys Family Law Solicitors offers tailored-made solutions for divorcing and separating couples. Whilst our standard working day is 9.00am to 17.15pm, our Family Lawyers are flexible to support your needs and will if possible arrange out of hours online appointments for you, visit our web site and click "Call Me Back" to request a free call back or telephone us on Ipswich 01473 213311 or Colchester 01206 584584 or email us at [email protected].