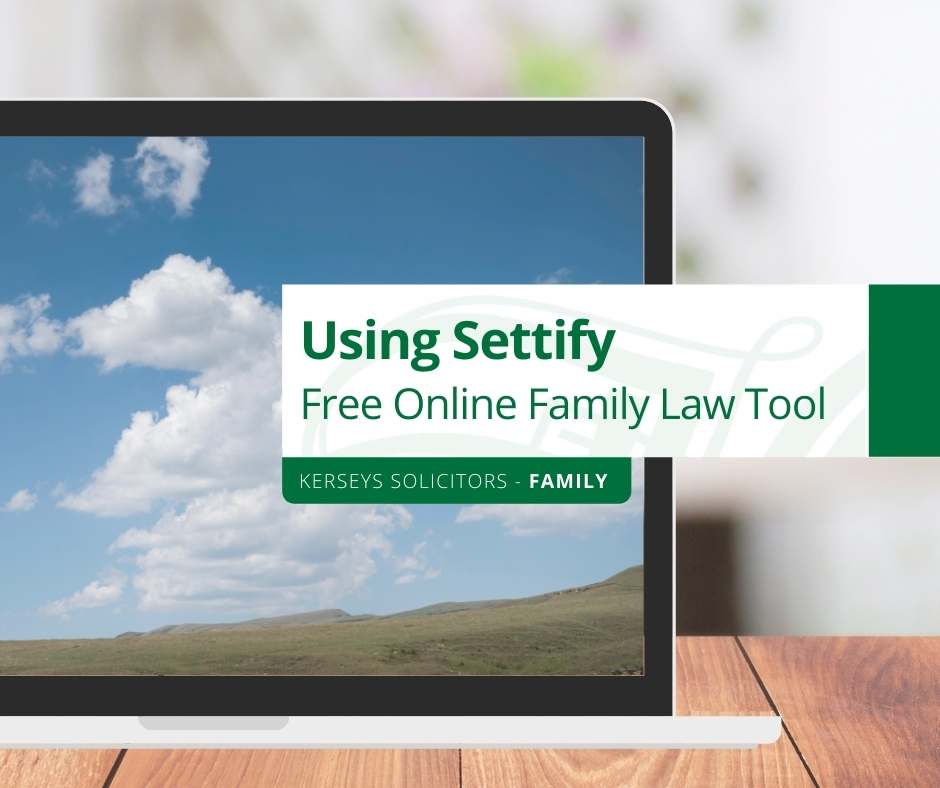 Using Settify – Free Online Family Law Tool
Our Free Online Family Law Tool
Video Transcript
Hi my name is Nicola Furmston and im a solicitor in the family team at Kerseys.
And I'm making this short video to tell you about a great new online tool that you can find on our website called Settify.
If you are finding yourself in a situation of family breakdown whether you live with somebody or you're married to somebody you're probably really worried about that situation and often these worries can feel really overwhelming.
+ Show Full Transcript
Well if you've been on our website you'll have seen our Settify online tool which allows you to input information into our system so that it's saved and it's sent to us so that we can work out from the information that you have given us what advice you need in order to get your life back on track.
So on our website as it says it's free completely free to fill in our Settify online document. It's instant you can do it there and then that means that if you wake up in the middle of the night with those worries and they feel overwhelming you can get them out of your head into our system ready for us to review in the morning.
It's personalised so it's a really clever tool. It wants to find out about you individually and what your specific worries and concerns are.
And you'll find it will give you some helpful information. When we see your document in the morning we'll be able to fully assess your situation and make sure that you get the right advice in an appointment that's tailored to you.
We can do digital appointments we can do personal appointments in the office when government regulations allow us to do so.
And when we see you we'll have all that vital information to make sure that we can take some of your worries and concerns away and steer you as to the right steps to take in order to get your life back on track.
Show Less
Family, Relationships & Divorce
Try Settify Here