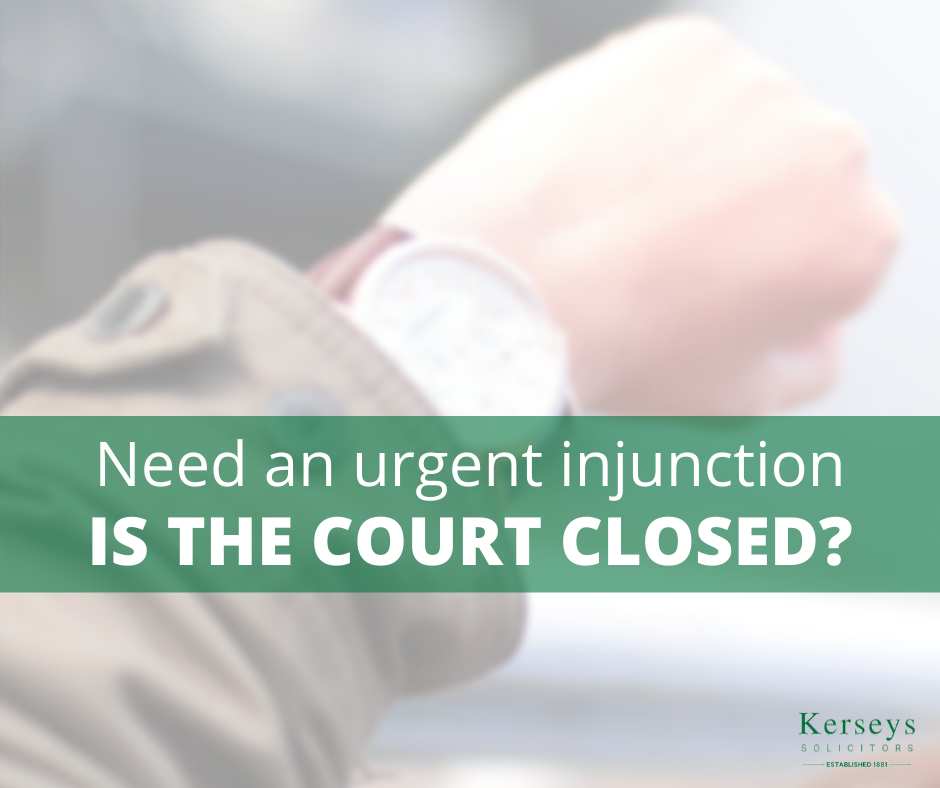 I need an urgent injunction. Is the court closed?
Covid-19: Help, I need an urgent injunction. Is the court closed?
It can be unimaginably difficult to live in close quarters for a long period of time with an abuser.
If you are at risk of significant harm from a member of your household during this crisis you can obtain an urgent injunction for protection.
For immediate, life-threatening situations call police.
The family court building may be physically closed but it is not closed for business.
The Ministry of Justice is committed to keeping the justice system running throughout this crisis. It is working hard to adapt its services.
Hearings can be held on the telephone and, if all else fails, the court will hold a live hearing subject to social distancing.
Your Lawyers Are Available
If you feel unsafe your family lawyers at Kerseys Solicitors are available, even though we are working remotely from home, to help, advise and represent you.
You can contact us on our direct telephone numbers or email addresses click here to view our people page or via our online intelligent tool.
Family, Realtionships & Divorce

---
Meet the Family Team
[slide-anything id='12531′]