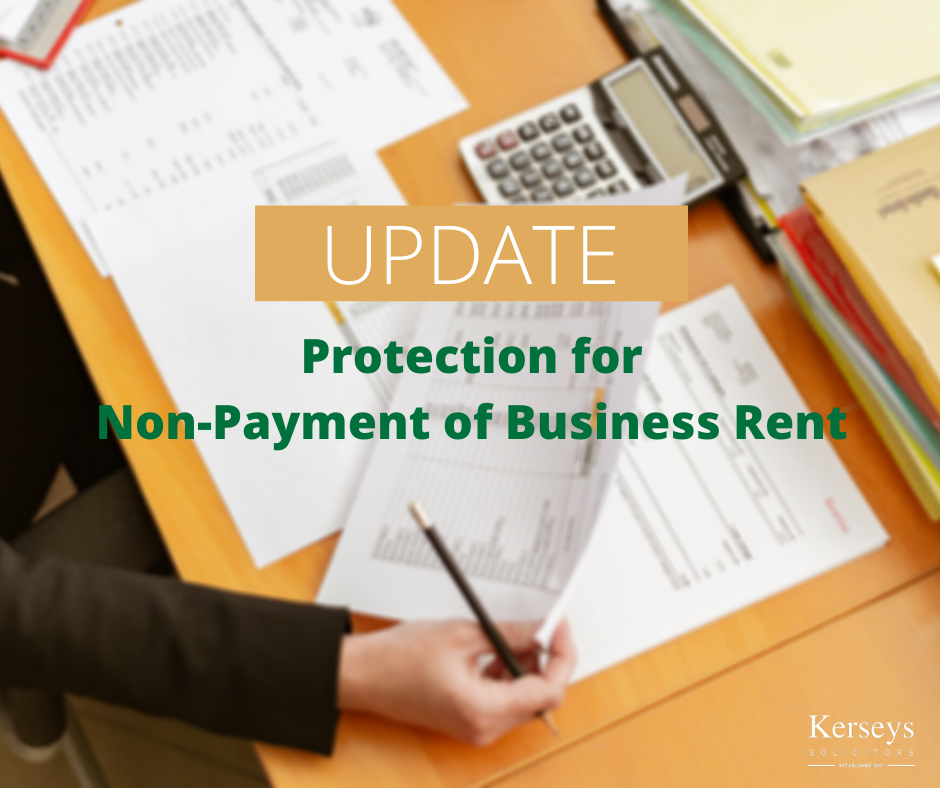 Update – Protection for Non-Payment of Business Rent
Update – Protection for Non-Payment of Business Rent
---
Protection from forfeiture for non-payment of rent for business tenancies extended to 30 September 2020
On 17 June 2020, Regulations were introduced which extended the protections from forfeiture, ending a tenancy, for non-payment of rent for business tenancies in England and Wales to 30 September 2020.
The halt was introduced in March, as reported in my earlier article https://www.kerseys.co.uk/emergency-legislation-commercial-tenancies/
Whilst actions landlords can take before 30 September 2020 are restricted there are still options for landlords so they should seek legal advice if they are experiencing difficulties with commercial tenants.
Please do not hesitate to contact me, Kate Barnes on Ipswich 01473 213311 or Colchester 01206 584584 or email me at [email protected], alternatively if you would prefer me to call you please visit our web site and click "Call Me Back".
---