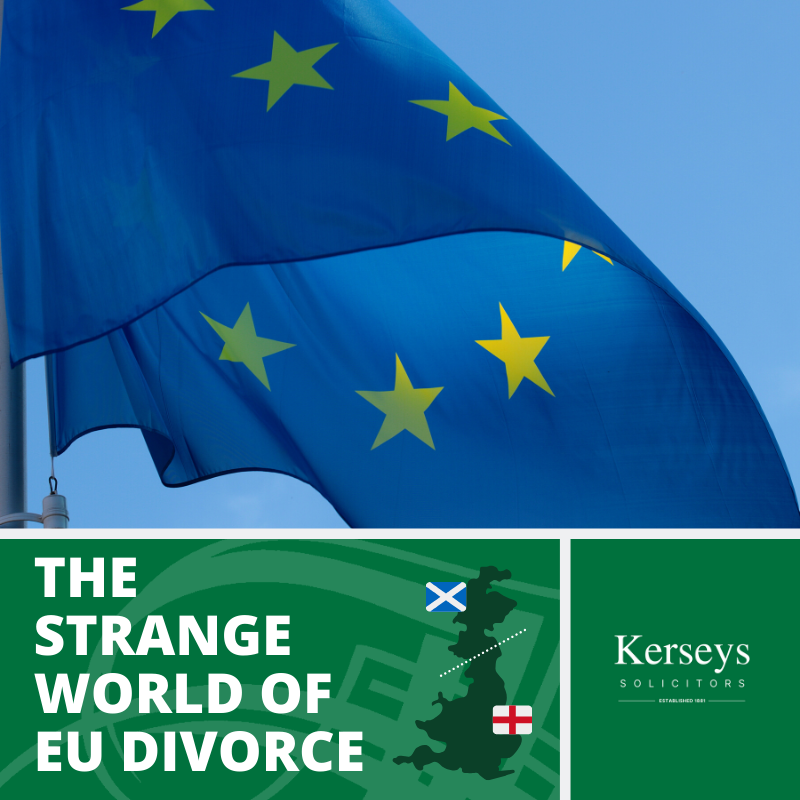 The Strange World of EU Divorce
The Strange World of EU Divorce
It's not every day that the Supreme Court of England and Wales hears a divorce case involving a point of EU law.
How strange then that on the very day of our latest general election this is what a five judge panel was doing.
The Case
Having lived in Scotland for most of her 17 year marriage, Mrs Villiers moved to London leaving her husband, Charles Villiers, a distant relative of the Duchess of Cornwall, behind in Scotland.
Mr Villiers filed for divorce in Scotland but Mrs Villiers applied in England for maintenance.
This caused uproar and sparked allegations of divorce tourism.
English courts are known for their often generous approach to divorce settlements.
Mr Villiers' view is that a Scottish divorce should mean that maintenance should be determined according to Scottish rules (somewhat less generous).
EU Regulation
A 2011 EU regulation treats England and Scotland as separate member states for the purpose of maintenance awards.
However the Court of Appeal in England ruled that English courts could deal with Mrs Villiers maintenance application. This is the subject of the appeal to the Supreme Court.
It's not hard to see why Mr Villiers might be concerned. He was made bankrupt and the family manor in Scotland was repossessed but he is said to have a half share in a £3.5 million trust fund plus a £600,000 fund from his mother.
Even a portion of that would no doubt be welcomed by Mrs Villiers!
---
How Kerseys Can Help
For advice and assistance with maintenance claims contact Nicola Furmston.