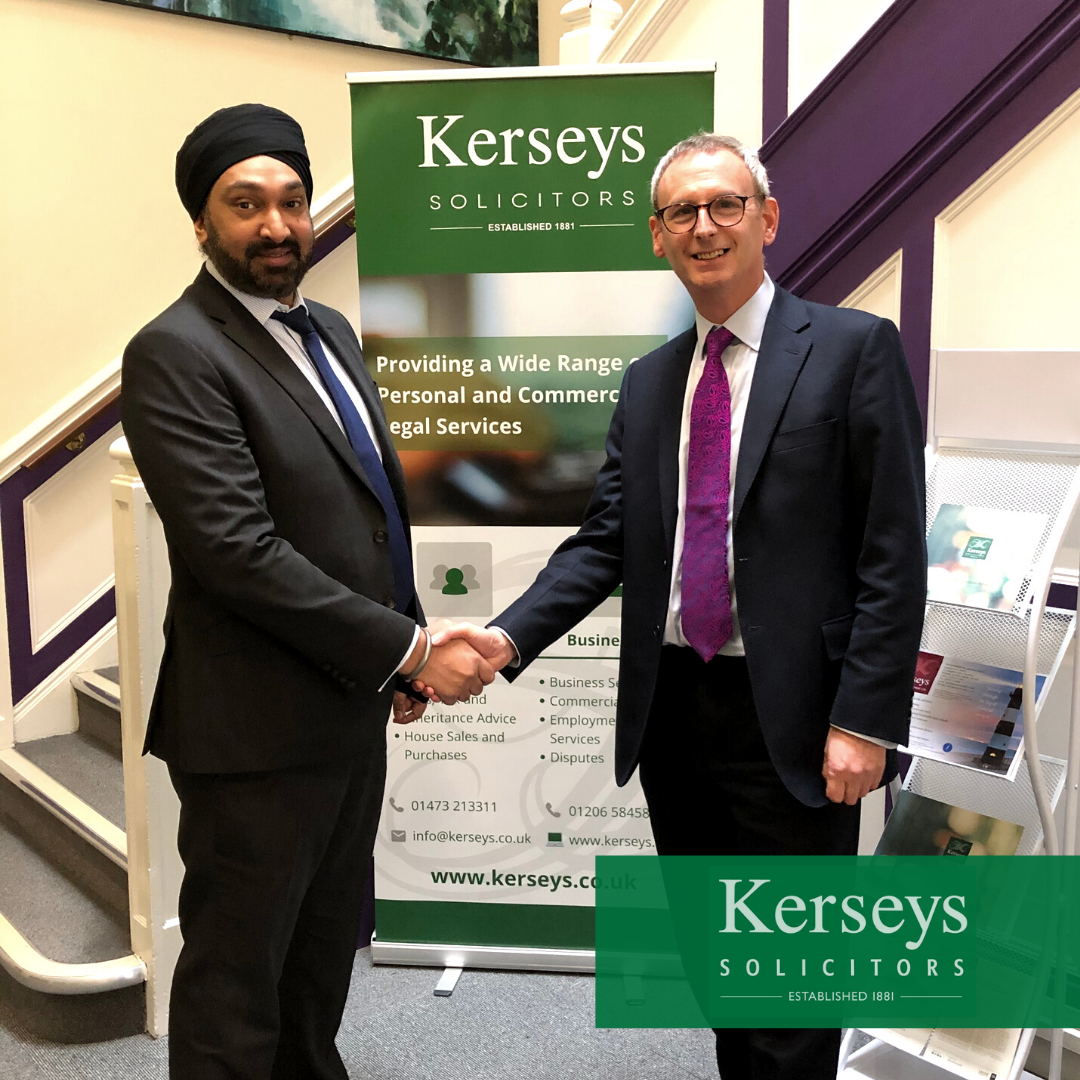 Kerseys Welcome Adrian Chaffey To Our Commercial Team
Kerseys Welcome Adrian Chaffey
Kimat Singh, Partner and Head of the Corporate and Commercial team at Kerseys Solicitors welcomes Adrian Chaffey who joins our expanding Commercial team as a Senior Commercial Solicitor.
Adrian joins our growing commercial team from the London office of a major regional firm and brings with him a long track-record advising businesses and business owners on corporate and commercial matters.
On the corporate side, he has regularly advised:
on the sale and purchase of shares and businesses,
on joint ventures and
on early stage investments.
And his commercial work has involved a number on sometime high-value and complex commercial arrangements, including under the PFI.
Before joining Kerseys his recent work included:
Advising overseas sellers on the sale of two companies owning central London property, having a combined value in excess of £200m.
Advising investors on funding arrangements for a £40m student accommodation project.
Advising a successful estate agency business on three investments in early stage technology businesses.
Advising a systems integrator on a number of commercial agreements with broadcasters and sports rights holders, including various contracts in relation to the 2018 Winter Olympics and the World Cup.
Advising flat owners of the funding and corporate elements of leasehold enfranchisement.
Advising the executors of an estate on the £2.7m sale of various business interests.
Adrian will be adding to Kerseys existing expertise on the corporate side, and working closely with Kersey's commercial property, private client and family teams.
Reviewing Commercial Contracts
If you are reviewing your commercial contracts or have not reviewed these for some time then you require advice from a highly experienced Commercial Solicitor.
Adrian will be delighted to talk to you to provide a consultation and review of your business arrangements, to contact Adrian email [email protected] or telephone 01473 407109.
---