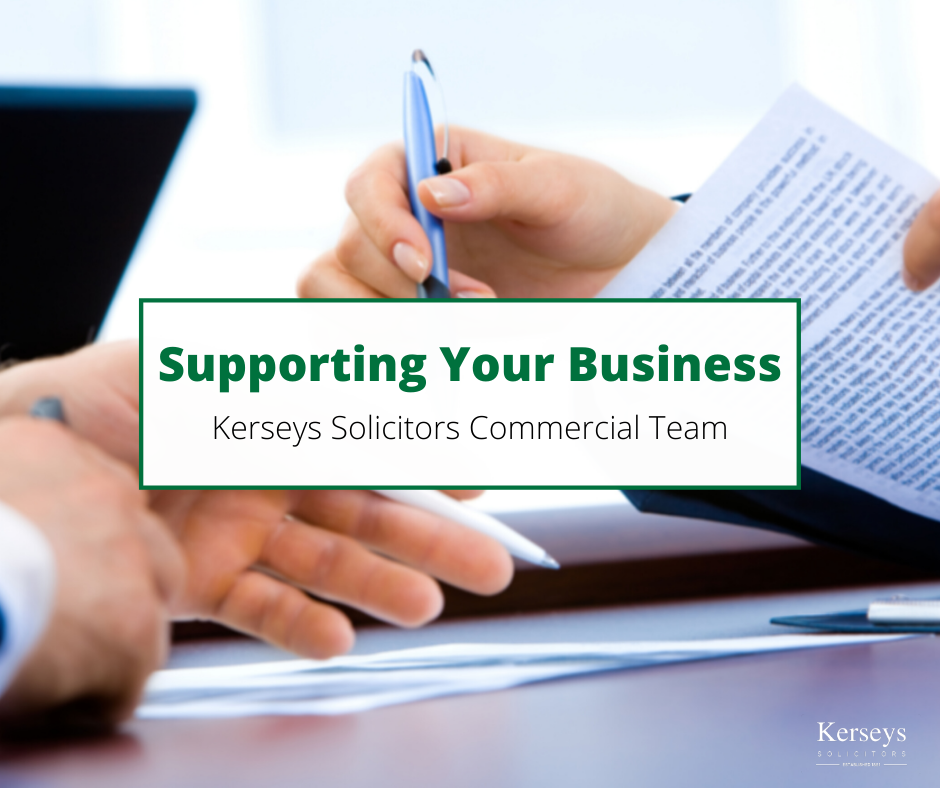 Kerseys Commercial Team Supporting your Business
Kerseys Solicitors Commercial Team Supporting your Business
Working together to support your business.
---
Review your Business with Adrian Chaffey
When did you last:-
look at how your business is owned and operated,
look at any issue that particularly concerns you, but also
try to identify if there may be things you haven't thought of, and may need to address.
The contracts you have:-
with suppliers or
with customers, or
with other businesses which you are working, or collaborating with.
OR:
arrangements between the owners of your business,
buying a new business or selling and existing one, or indeed
people coming to invest in or selling their stakes in the business.
Services for Businesses
---
How Adrian Chaffey Can Help
If you require advice about a commercial matter please contact Adrian Chaffey for your initial free telephone consultation.