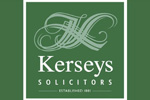 Kerseys Solicitors — About the Firm
Kerseys Solicitors, in association with Reg Moore, Photography and Video, are proud to present this video feature, all about our law firm, based in Ipswich and Colchester.
We are very proud to have been serving the local community since 1881. In this video you can learn more about us and the services that we offer you.