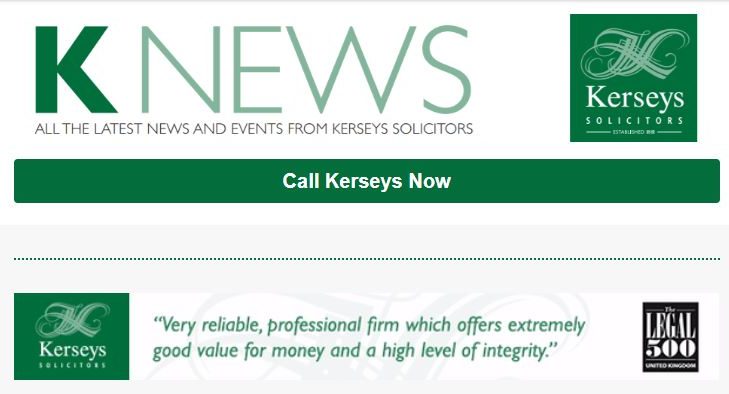 Kerseys Newsletter: Autumn 2017
Kerseys Newsletter: Autumn 2017
Download the latest copy of K NEWS Autumn 2017, all the latest news and events from Kerseys Solicitors.
In this issue:
Kerseys' dispute resolution partner Anthony Woodinng, joins an international mediation team
Kerseys welcome highly regarded dispute resolution lawyer Kate Barnes to the team
Kerseys is marking the 100 year anniversary of its founder's son's death – killed at Passchendaele during World War I
Adultery: Should you 'name and shame' the
third party?
Employment Solicitor is calling for people who have had an employment law claim to check if they are entitled to a refund.