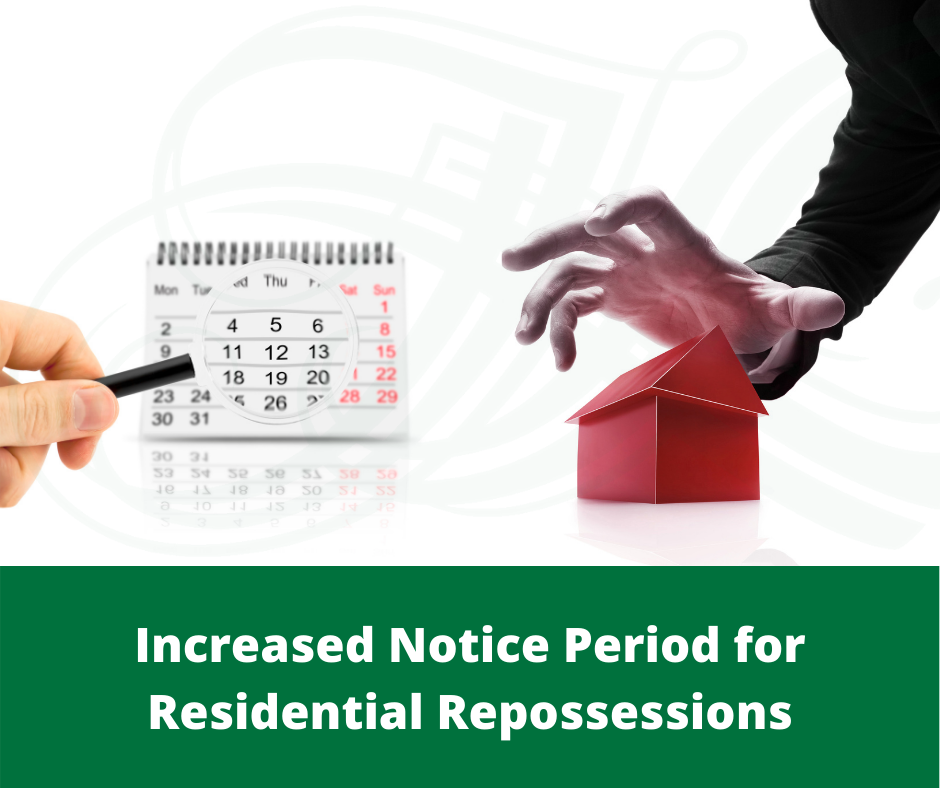 Increased Notice Period for Residential Repossessions
Government confirms increase in notice period for residential repossessions but a reduction for cases with 6 months' arrears of rent.
As mentioned in my recent update: Update – Requirements for Residential Repossession the government said it was going to increase the amount of notice a landlord has to give a residential tenant.
In a Friday afternoon announcement this change was put in place from 29 August 2020.
These means that from now until at least 31 March 2021 landlords must give:
6 months' notice for a "no fault" eviction using Section 21 of Housing Act 1988
6 months' notice for an eviction based on rent arrears where the arrears are less than six months' rent
4 weeks' notice for an eviction based on rent arrears where the arears are "at least" six months' rent.
There are also other notice periods for less commonly used grounds but these grounds would have to be carefully investigated before commencing any action.
Notices correctly served under earlier provisions remain valid:
before 26 March 2020 when it was 2 months for section 21 and 2 weeks for rent arrears; or,
between 26 March 2020 and 28 August 2020 when it was three months' notice,
Action Point: notices served before 28 August 2020 remain valid for 6 months so papers should be sent to the court before they expire.
The actual grounds for eviction for arrears of rent under section 8 Housing Act 1988 haven't changed and you will need to prove to the court that the tenant was in at least 2 months' arrears at the date the notice was served and at the date of the court hearing. Although how long you will have to wait for that court hearing is currently unknown.
Government provisions continue to make eviction of tenants more difficult for landlords but there is some relaxation in the case of severe rent arrears and assuming the courts start processing claims after 20 September hopefully things will start to move then.
---
How Kerseys Can Help
If you need to serve a notice or have already served one and want to discuss starting court proceedings, please do contact me at [email protected] or alternatively telephone Ipswich 01473 213311 or Colchester 01206 584584 and I or a member of my team will be happy to arrange a telephone call or virtual online meeting with you.