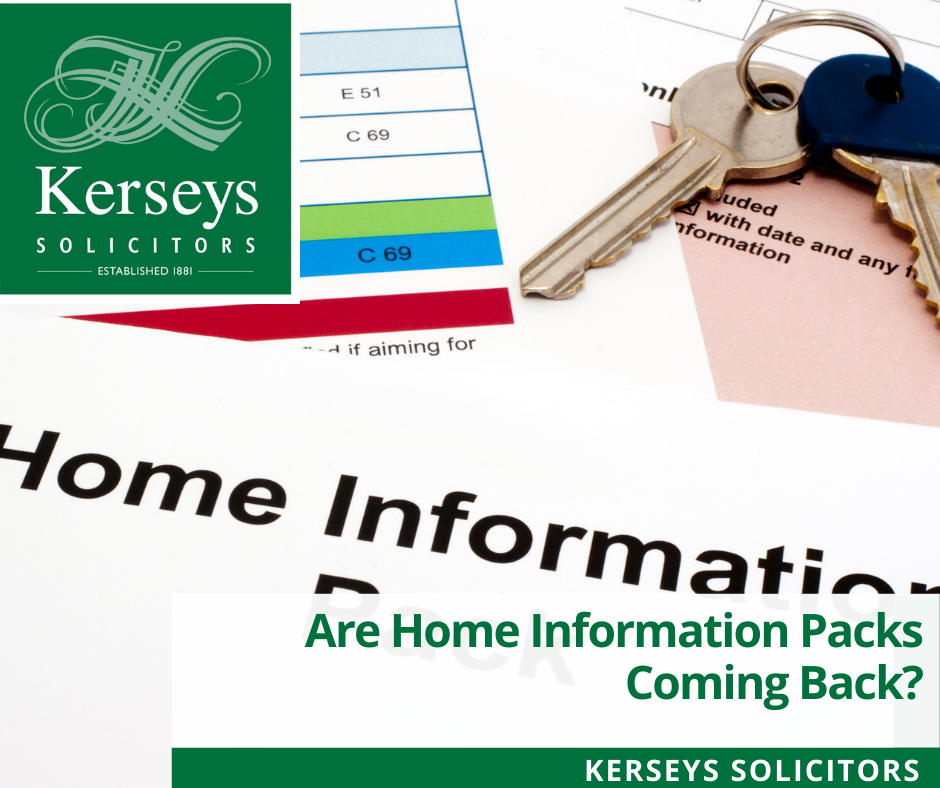 Are Home Information Packs Coming Back?
Michael Gove announced on 2 February 2022 as part of his "Levelling Up proposals" an unexpected commitment to create a new version of the much-criticised Home Information Pack. It was announced that:
"We will improve the home buying and selling process, working with the industry to ensure the critical information buyers need to know is available digitally wherever possible from trusted and authenticated sources."
Home Information Packs were first introduced in 2007 and contained a series of mandatory documents including the then-new Energy Performance Certificate, a Sale Statement which would include property searches, and evidence of title documents. For leasehold properties there were also copies of the lease and other relevant documents. The Pack had to be produced before the Property was marketed. The packs were scrapped in 2010 although the requirement to provide an energy performance certificate remained.
The Levelling Up paper also said:
"The home buying and selling process which can be expensive, time-consuming and stressful will be improved. 
"Around a third of all housing transactions fall through, costing people hundreds of millions of pounds each year. 
"The UK Government and the industry will work together to ensure the critical material information buyers need to know – like tenure type, lease length and any service charges – are available digitally wherever possible from trusted and authenticated sources, and provided only once. If necessary, the UK Government will legislate."
It is difficult to know from these comments what is being proposed. The title information including the lease are already available on a public register held by the Land Registry. Details of the service charges have however to be obtained from the freeholder and managing agents (after payment of a fairly high cost however). This information will very quickly go out of date as it will provide details of the current service charge payments and buildings insurance. In England and Wales we often have a chain of conveyancing transactions, and if one thing is holding up one person, whether it is an issue with searches or surveys, or information on service charges, it affects everyone in that chain.
Jane Riley, Head of Property at Kerseys Solicitors.