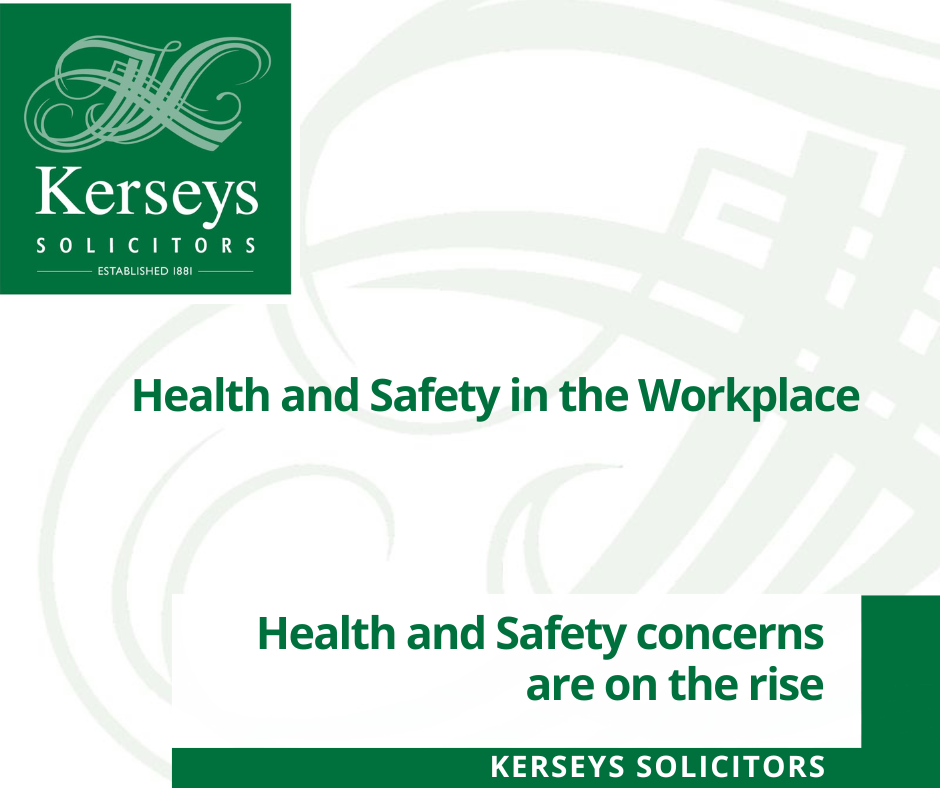 Health & Safety in the Workplace
Health & Safety at work
The number of health and safety related concerns cited in employment tribunals has risen significantly.
Employers are responsible for ensuring that they have the appropriate measures in place to meet the obligations placed upon them by numerous legislation and case law that governs this area to ensure the safety of its employees and members of the public. All employers have responsibility under the Health and Safety at Work Act 1974 and the Management of Health and Safety at Work Regulations 1999.
In the UK, it is the Health & Safety Executive (HSE) that has overall responsibility of advising on the guidance and legislation and of course enforcing it. Employers have a common law duty of care towards their employees to ensure that there is a safe working environment. Failure to ensure this can in certain circumstances see a director of a business being held personally liable for the breaches of health and safety legislation.  Therefore, it is important to understand the obligations placed on directors and senior employees of a company. Health and safety includes the mental health and wellbeing of employees as well.
It is paramount that employers have the appropriate policy, training and guidance in place to meet the obligations placed upon them to avoid falling foul of the HSE and governing legislation. If these obligations are ignored, it will likely have direct consequences for board members and senior management alike.
A director, company secretary or manager of a company can be held criminally responsible for health and safety offences where:
The company itself is found guilty of a health and safety offence.
The offence was committed with the consent or involvement of, or was attributable to any neglect on the part of, the director or manager.
In addition, a director convicted of such a breach can be disqualified from being a director for up to 15 years.
With the health and safety concerns on the rise, it is more important than ever to look after your employees.
If your company needs assistance with creating, review or updating your staff handbook or you would like assistance with understanding the legal requirements of your role as an employer, contact Annalie King at Kerseys Solicitors in Ipswich  01473 213311 or Kerseys Solicitors in  Colchester on 01206 584584 or email [email protected], alternatively Kerseys are only a click away visit our website and click "Call Me Back" and a member of our employment team will be happy to contact you at a time that is convenient to you.