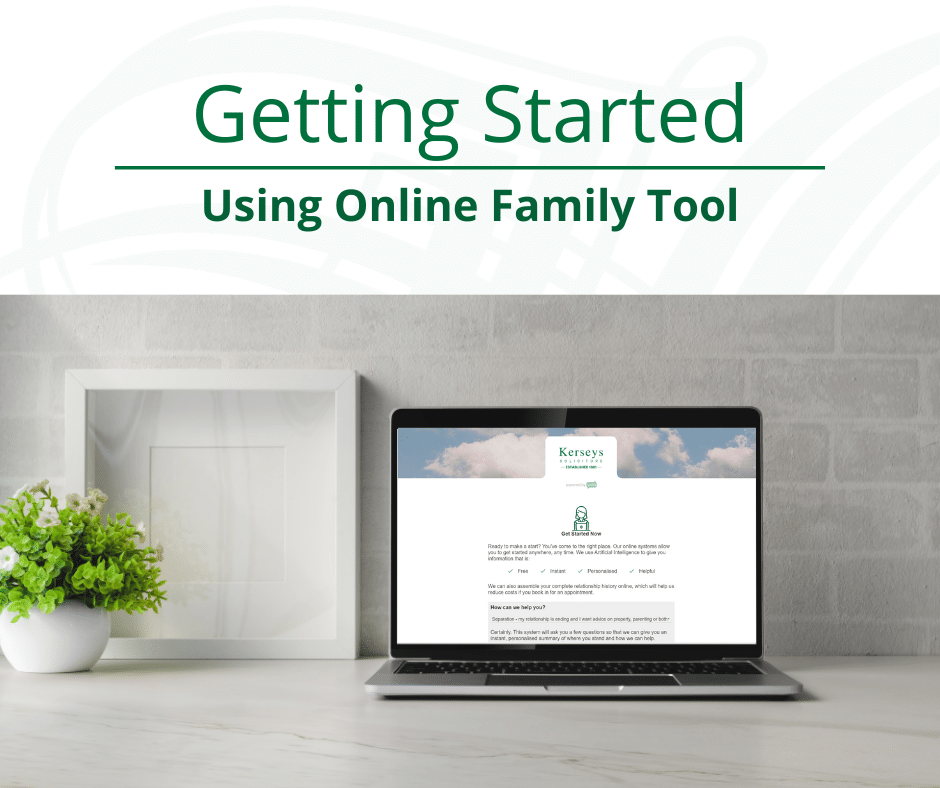 Getting Started Using Online Family Tool
Watch Our Video Using Settify
---
Video Transcript
An introduction on how to use our online family tool.
+ Show Ful Transcript
Go to www.kerseys.co.uk > select services for individuals > select family relationships and divorce.
On the family relationships and divorce page, scroll down until you see Use Our Free Online Family Tool.
Scroll down to the How we can help you? and select the option that you need assistance with, then click next.
Read through our privacy policy and if you agree press OK.
Here you can answer the questions in order to be able to collaborate with your solicitor.
If you wish to add any more information click here.
Book an appointment to speak with a member of our team.
Or to save my progress click here.
Here you can enter your email address to be able to log in later and select save my progress.
This will then send you a confirmation email where you can set up your secure password.
Alternatively, if you would like to use this tool in a separate window, click the button click here to start.
A new window will open with the same webpage.
You can again choose how can we help you from the drop-down menu or alternatively you can scroll to the bottom of the page and click log in.
Here you can enter your email address and the password which you had set up earlier to be able to log in and to continue with filling in your online form.
- Show Less
Family, Relationships & Divorce
---
Use Our Free Online Family Tool