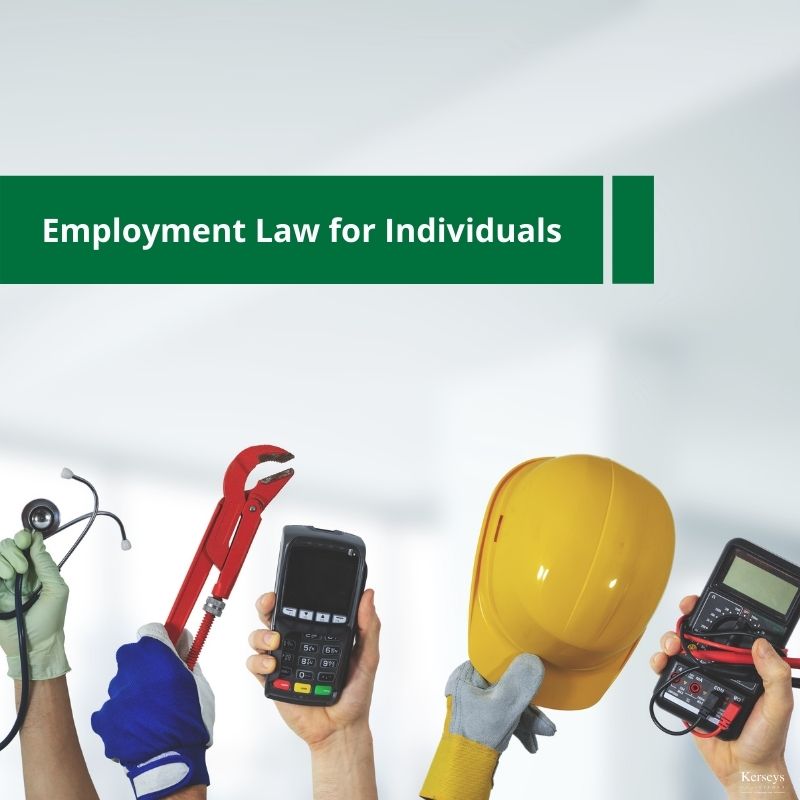 Employment Law Services for Individuals Video
Employment Law Services for Individuals Video
Video Transcript
When it comes to seeking assistance for employment related issues, it can be hard to know where to turn.
At Kerseys our friendly expert team are on hand to assist you with a range of employment matters, including raising a grievance, defending a disciplinary allegation or negotiating an exit package.
Using our specialist expertise and years of experience, we provide high quality and cost effective employment law services to our clients.
For a free initial consultation contact us today 01473 213311.
Employment Law for Individuals