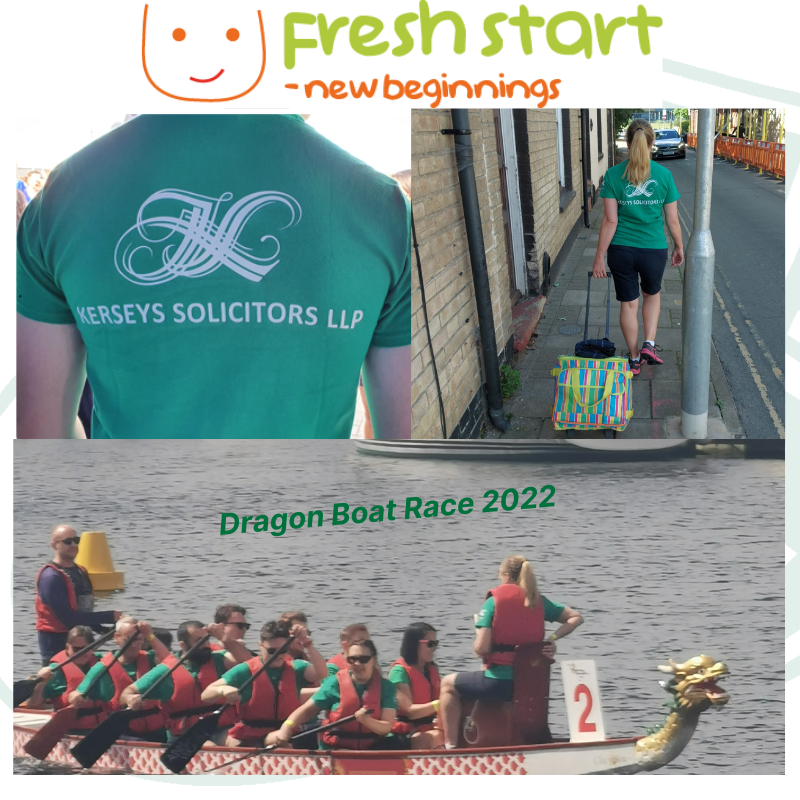 Fresh Start New Beginnings – Dragon Boat Race
The Dragon Boat race took place on Saturday for local charity Fresh Start New Beginnings, 22 teams took part and £21,000.00 was raised for the charity in total.  The Kerseys team had a tricky first race with a bit too much wobbling and the drummer feeling rather scared she was going to end up in the water.  Our target was not to come last and keep the boat upright.
The sun was out and it was a fabulous day at the Ipswich Waterfront.
A big thank you to every member of staff – you all made it possible by supporting events in the office during the year to raise money Fresh Start New Beginnings.
Click to view more:- Dragon Boat Race 2022