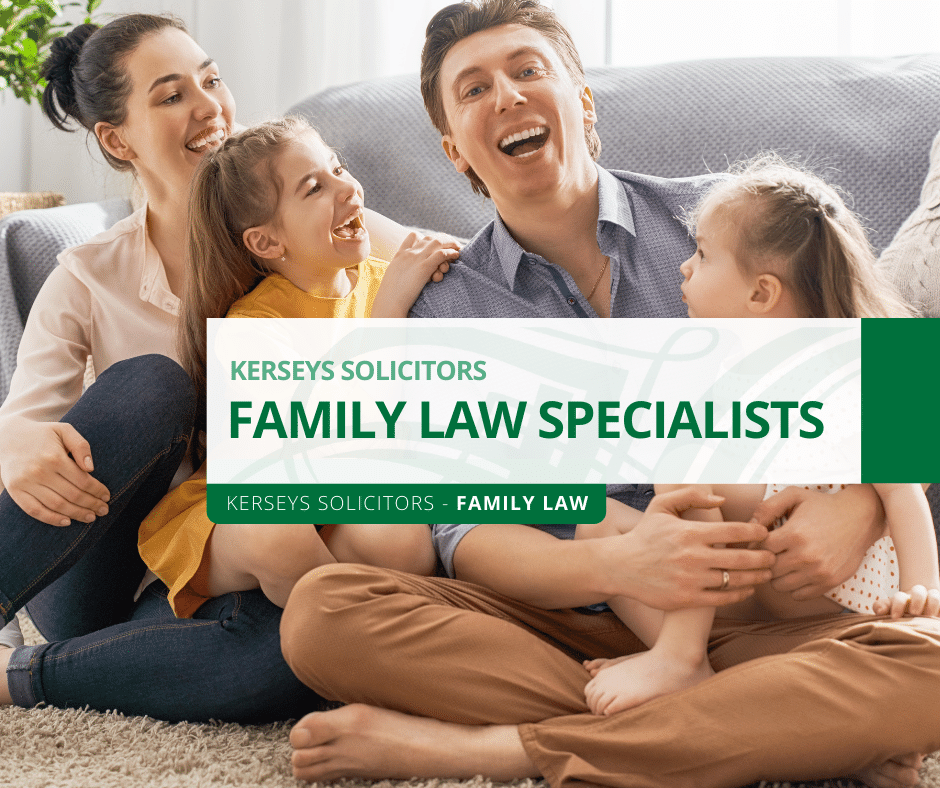 Kerseys Family Law Department
Kerseys' Family Law Department is a team of experienced and sympathetic people dedicated to helping clients.
Our Family Law Team
Using modern technology, no matter where you are, we can be there too!
Family Law
Whether you are married or unmarried we are able to support you through serious family troubles.
Our team has many years of experience in acting for clients in difficult:
We can help you through the most delicate and emotionally upsetting of family problems with sensitivity coupled with practical efficiency.
We recognise that you need access to your Family lawyer outside of the standard office hours and provide a
Saturday morning (9:30am – 12:30pm) surgery and a
late Wednesday evening (5:15pm – 6:30pm) surgery
These are run each month and are advertised on the Family Relationships & Divorce page on our web site.
You are not alone, we are only a click away and are happy to you call you back.
Family, Relationships & Divorce