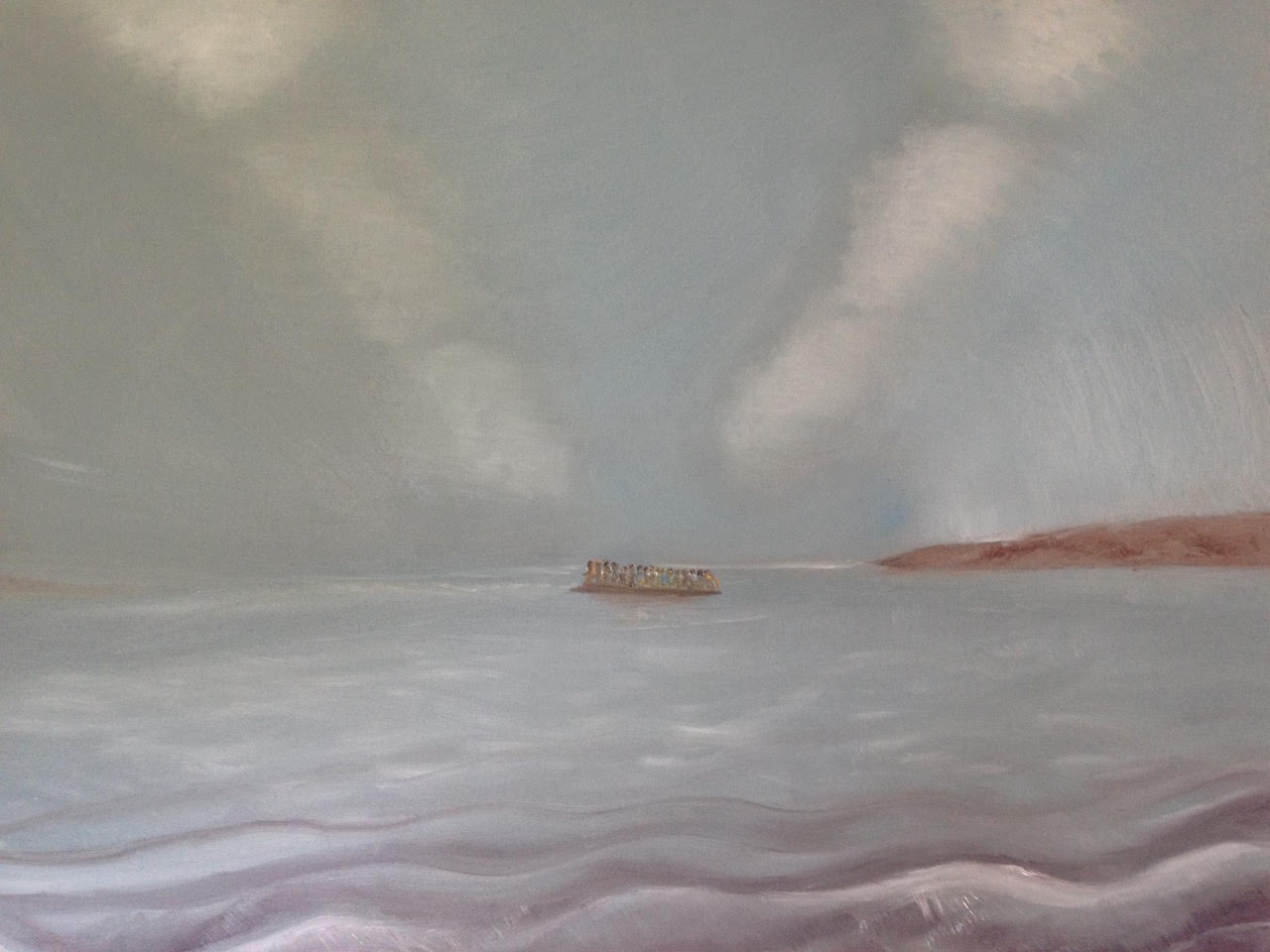 Every Picture Tells a Story — Charity Auction
Jenny George's painting, The Guardian
We are delighted to announce that Jenny George's painting, The Guardian, has been sold at the charity auction, part of Kerseys Solicitors' Every Picture Tells a Story exhibition.
Jenny's painting was sold to a private collector, and 100% of the proceeds of the sale go to Suffolk Lowlands Search and Rescue (SULSAR)  a voluntary organisation, which mainly searches for vulnerable missing persons (known as mispers). They require specialist equipment and rely on donations.
Anthony Wooding presented the cheque to SULSAR on Wednesday 2nd May. Jenny George was present at the ceremony too, and was delighted that the sale of her painting went to such a good cause:
"I am so pleased to be able to use my art to support such a worthwhile cause. Without the support of Kerseys Solicitors, and the generosity of the buyer, I would not have been able to make this donation. Thank you so much to everyone involved, including to the lovely fellows at SULSAR, who attended the presentation."
The bidding for Anthony's painting Arrival at Lesvos is open until 1 July 2018.