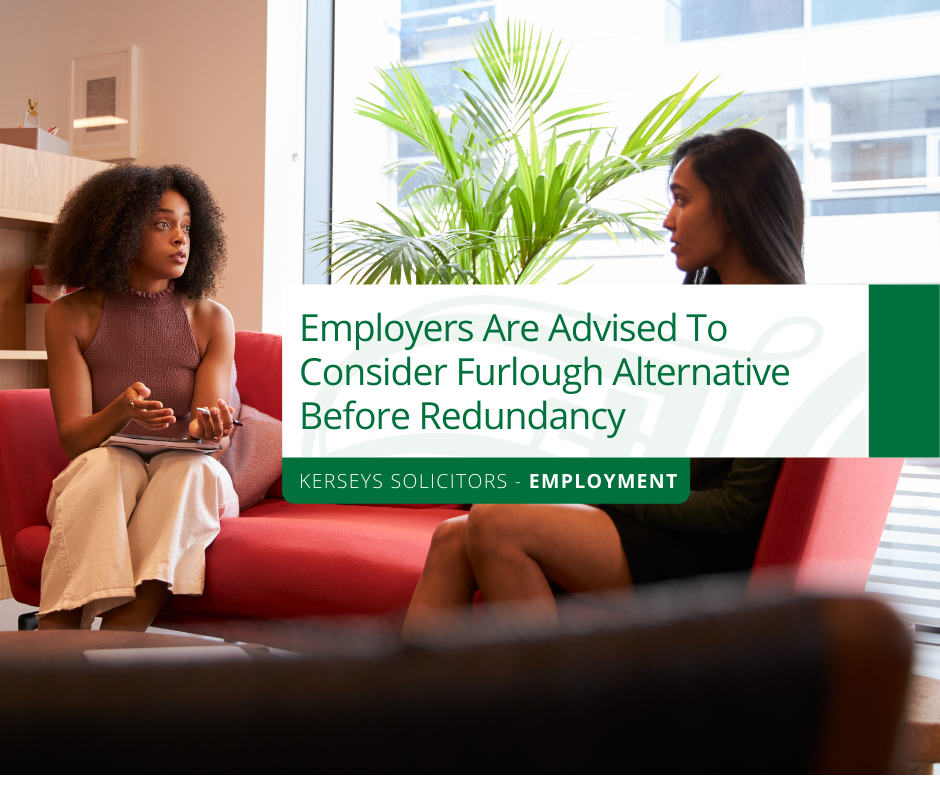 Employers are advised to Consider Furlough Alternative Before Redundancy
Since the start of the pandemic, businesses have been affected on a global scale.
Companies have made redundancies and cases are being brought by employees that have been dismissed.  A first instance case, Mhindurwa v Lovingangles Care, the employment tribunal held that a failure by an employer to consider furlough as an alternative to redundancy, made for the dismissal unfair.
The facts of the case are interesting but employers should be aware that before dismissing an employee by reason of redundancy, the employer must first consider furloughing the employee.  Currently, the government furlough scheme continues until 30th September 2021.
Need Employment Help or Advice?
For advice on furlough, redundancy, or any employment-related issues whether you are an employee or an employer, Annalie King is a specialist on hand to assist you.
Contact Annalie at [email protected] or telephone Ipswich 01473 213311 or Colchester 01206 58454. Alternatively, you can click "Call Me Back" where a member of our team will be happy to contact you.
Employment Law Services