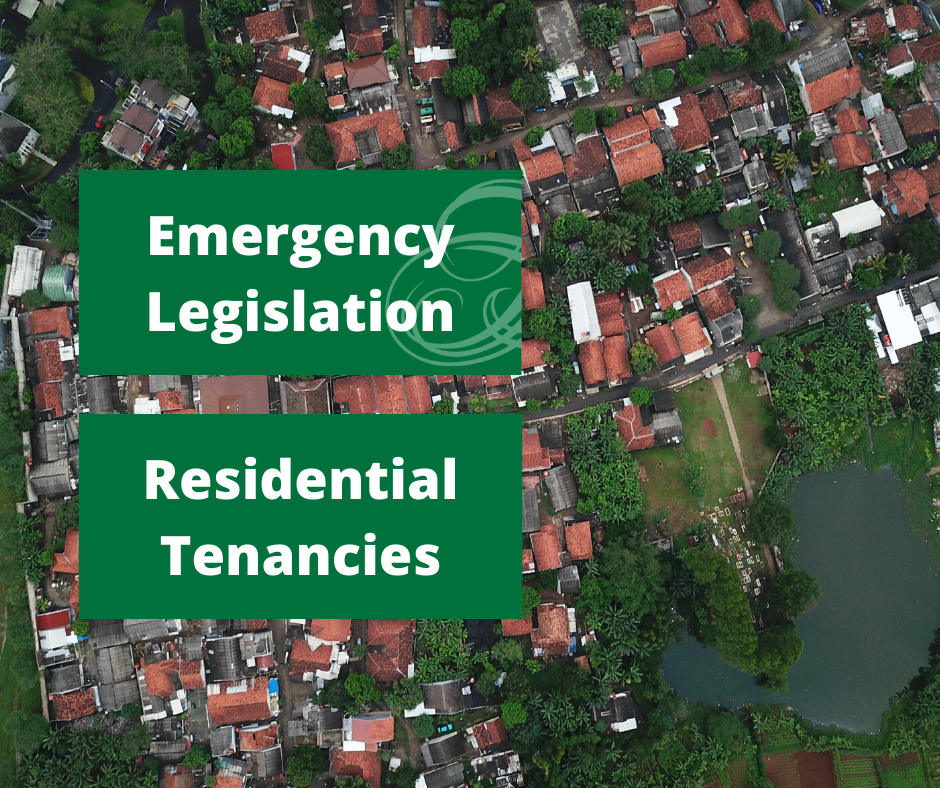 Emergency Legislation – Residential Tenancies
Coronavirus: Emergency Legislation Affecting Residential Tenancies
The headline announcement I referred to last week which said that residential landlords would not be able to "start proceedings to evict tenants for at least a three-month period" has now been set out in the Coronavirus Bill which is proceeding rapidly through parliament.
The Bill takes a different approach to the one I expected.
Instead of preventing the issue of proceedings at court it extends the times periods for notices to be served.
All tenants with assured shorthold tenancies – which are the vast majority of private domestic tenancies – must now be given 3 months' notice of repossession action.
This applies to Section 21 (so-called "no-fault" proceedings) as well as notices under Section 8 which are usually for arrears of rent.
The increase for Section 21 is from 2 to 3 months and for rent arrears from 2 weeks to 3 months. This will apply for all notices served from when the legislation takes effect until at least 20 September 2020 although that date may be extended.
The Bill also includes that the notice period can be extended up to 6 months in the future.
Private Landlords & Pre-Action Protocol
In another new requirement, private landlords will be expected to comply with the Pre-Action Protocol which currently only applies to social landlords such as local authorities and housing associations.
The Protocol is designed to encourage correspondence and exchange of information between the landlord and the tenant before court action is taken. If the landlord does not comply any court action may be postponed, dismissed or the landlord be penalised in costs. This will be a very new way of working for private landlords and their advisers.
It appears that Notices that were served before the legislation change can still be used when they expire but I wouldn't be surprised if that changes.
On a practical point, the courts are still very much in a state of flux and they are working out how and when they will hold hearings so I wouldn't expect any proceedings to have a swift or easy ride.
Also, during the current lock down bailiffs are not making or attending appointments.
Please remember that any action by landlords designed to get tenants to leave other than through the courts is a criminal offence!
This is still very new and things may change as they settle down but I will advise landlords as best I can.
Dispute Resolution
---
How Kerseys Can Help
Please contact Kate Barnes, Partner & Head of Dispute Resolution team at Kerseys Solicitors on 01473 407147 or email [email protected], with any issues that arise.