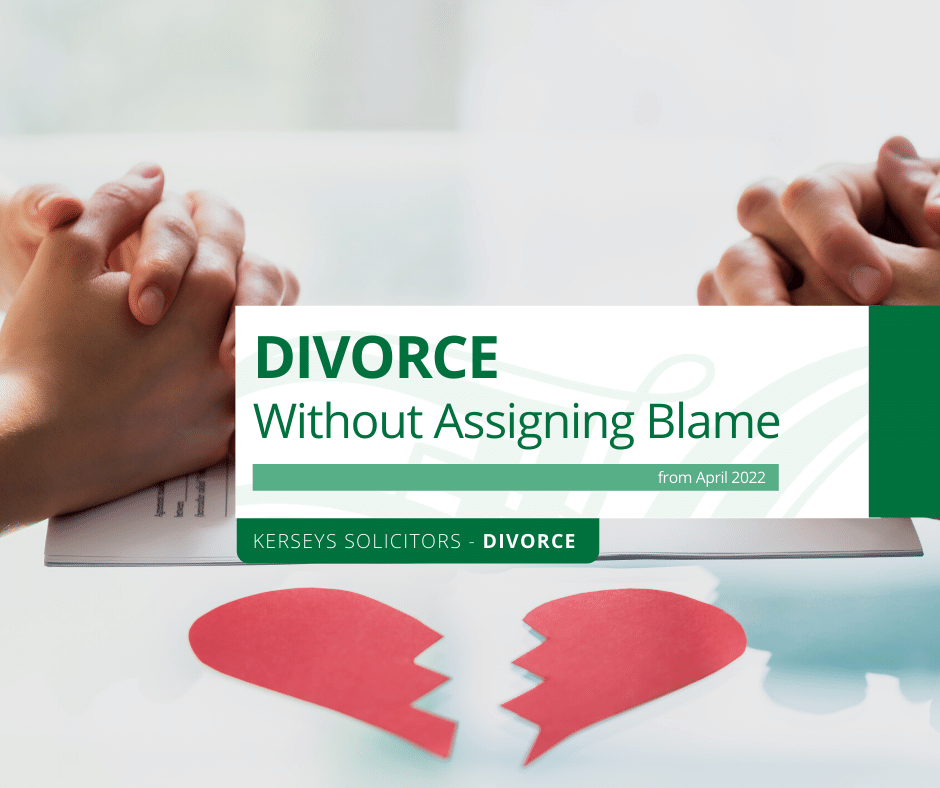 Divorce Without Assigning Blame from April 2022
Divorce Without Assigning Blame from April 2022
This week the story broke that the government has announced married couples will be allowed to divorce without assigning blame from April 2022.
Nicola Furmston, Senior Family Solicitors at Kerseys says:
"This is thrilling news for family lawyers who have long campaigned for this humane change in the law.
No longer will one spouse have to say that the other spouse is at fault in order to obtain a divorce without waiting two years or five years.
Blaming one party for the divorce creates argument and increases acrimony, in turn increasing costs and emotional distress.
We are so pleased that this is going to change even if we still have nearly a year to wait. The time is required to make changes to the online divorce system."
Our specialist family law solicitors aim to make your divorce as non-confrontational as possible whilst securing the best possible arrangements for your finances, property and children.
View our Divorce Page
Get in touch today
Our family lawyers understand that it can be difficult to take time off work to attend appointments.
Our Family Solicitors are available on the:
first Saturday of each month 9:30am to 12:30pm for a prior appointment
via our live chat service and also on the second Wednesday of the month until 6:15pm
also offer a free online service where you can start your enquiry at any time.
Click Call Me Back to request a free callback or telephone us on Ipswich 01473 213311 or Colchester 01206 584584.
Start using our free online tool