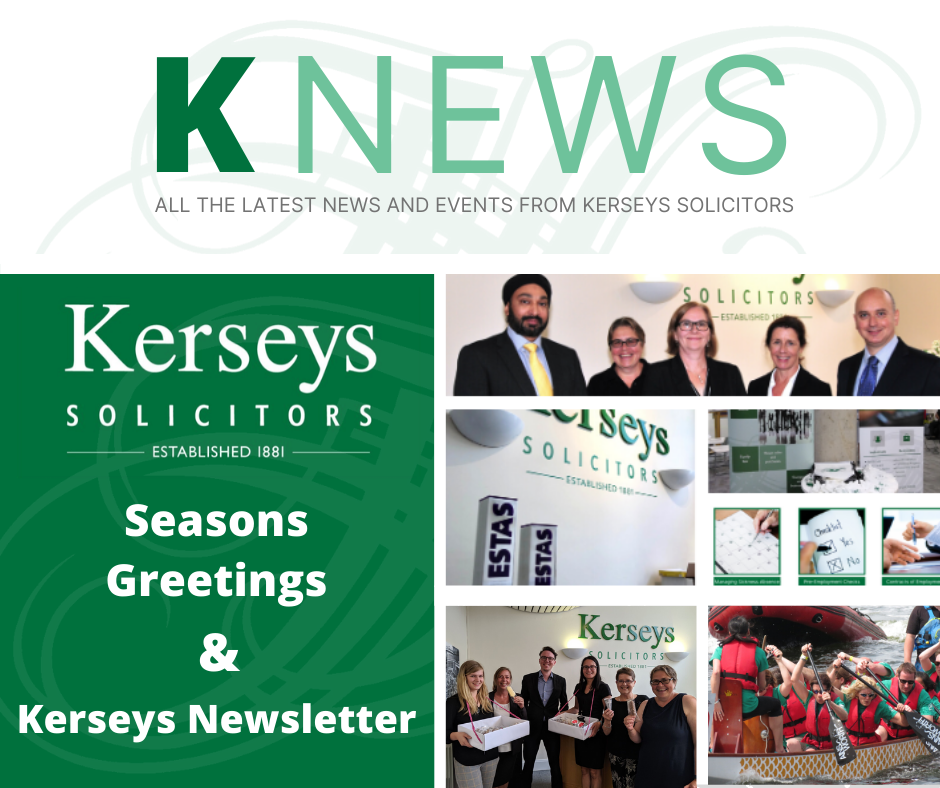 Kerseys Newsletter: December 2019
Welcome to our Winter Newsletter
December 2019 Edition
We have reached the final month in the year and this seems to be the perfect time to take a look back over the exciting time that we have had in 2019!
---
Kerseys Welcome New Partner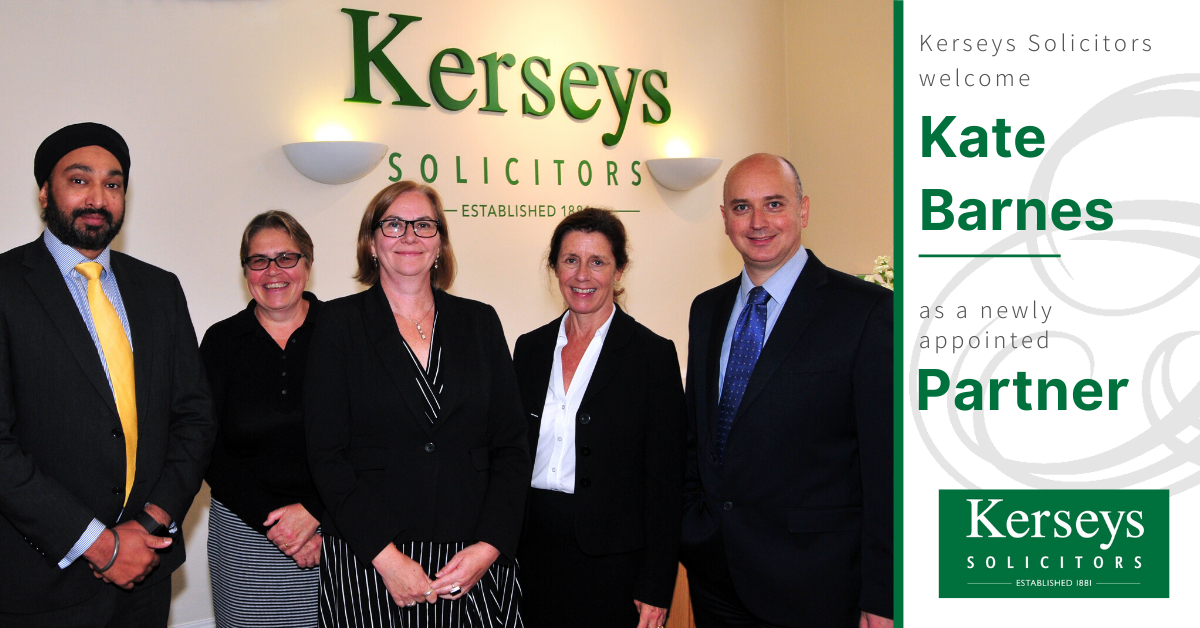 Equity Partners, Peter Awad, Jane Riley, Kimat Singh and Clare Thomas of Kerseys Solicitors welcome Kate Barnes as a newly appointed partner.
Kate leads the firm's dispute resolution team whose work includes resolving disputes not only for businesses but also for individuals.
See Kate Barnes profile page by clicking here.
---


(pictured left)
We are delighted to announce that Nicola Furmston has joined the Family Department at Kerseys.
Nicola is a Solicitor with over 25 years' experience in family law and has a wealth of experience in the impact of divorce and separation on businesses, trusts and farms.


(pictured right)
We are also very pleased to welcome Hannah Gordon to the Kerseys Team.
Hannah is a family solicitor and has also joined our friendly and busy family department!
Hannah has now also been appointed Chair of the Junior Lawyers Division of the Suffolk and North Essex Law Society.
---
Double ESTAS Awards Winners


We are so proud to have scooped up two awards at the prestigious ESTAS Customer Service Awards for 2019 by being awarded Winners of:
Best Residential Conveyancers in Suffolk and receiving the
Silver in the East of England category.
The ETSAS Awards are the biggest awards in the UK conveyancing sector. The winners were announced by Phil Spencer, the TV property expert at a glamorous dinner and ceremony at the Grosvenor House on Park Lane in London. The event was attended by 400 of the UK's top property lawyers.
---
Planning to purchase a property?
We can help you with your conveyancing needs.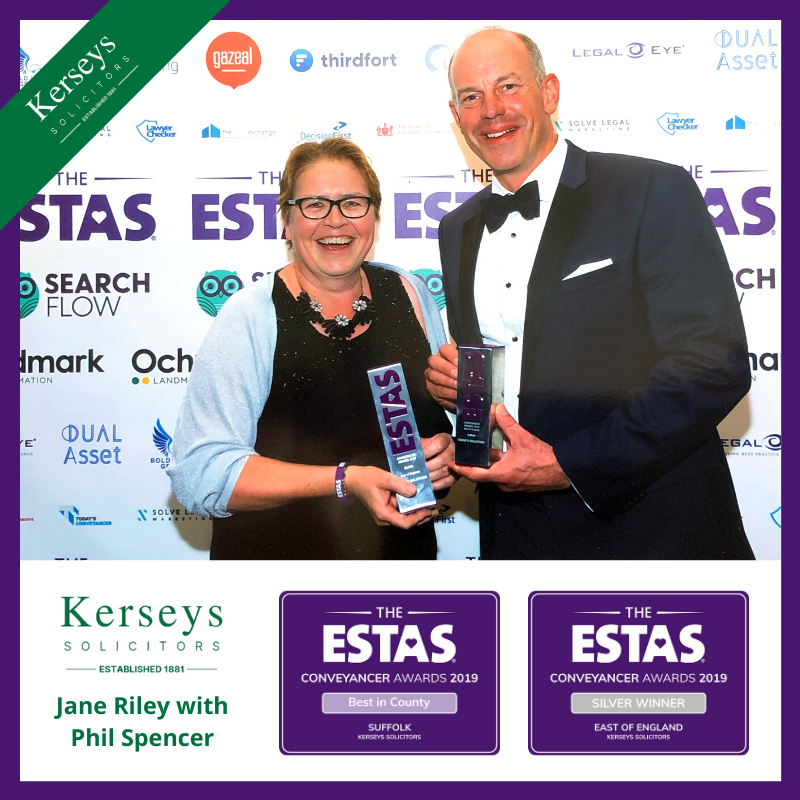 Jane Riley (pictured above with Phil Spencer) Equity Partner and Head of Residential Property said
"We are absolutely thrilled to be recognised at this year's ESTAS.
It means so much to us as we know it's our customers who have judged our performance.
We are always looking to improve the service that we offer to our clients and encourage clients to always provide feedback to enable us to continue to enhance and maintain our first class service and impeccable client care that we as a firm, continue to commit to deliver in line with our core values."
---
Employment solicitor provides 5 unique guides that can be read and downloaded free of charge regarding Human Resources services to assist employers and employees.
View each of the articles and downloads below:

Business Planning
Planning ahead is important for your welfare and your business, if you need assistance please do not hesitate to contact us.
Keep Safe - Windows 10
Support for Windows 7 devices end on 14th January 2020. Your device will not stop working but you will no longer receive support and important security updates. This leaves you vulnerable to threats and exposure. If you are a Windows device user you may want to put Windows 10 on your xmas list.
Fresh Start - New Beginnings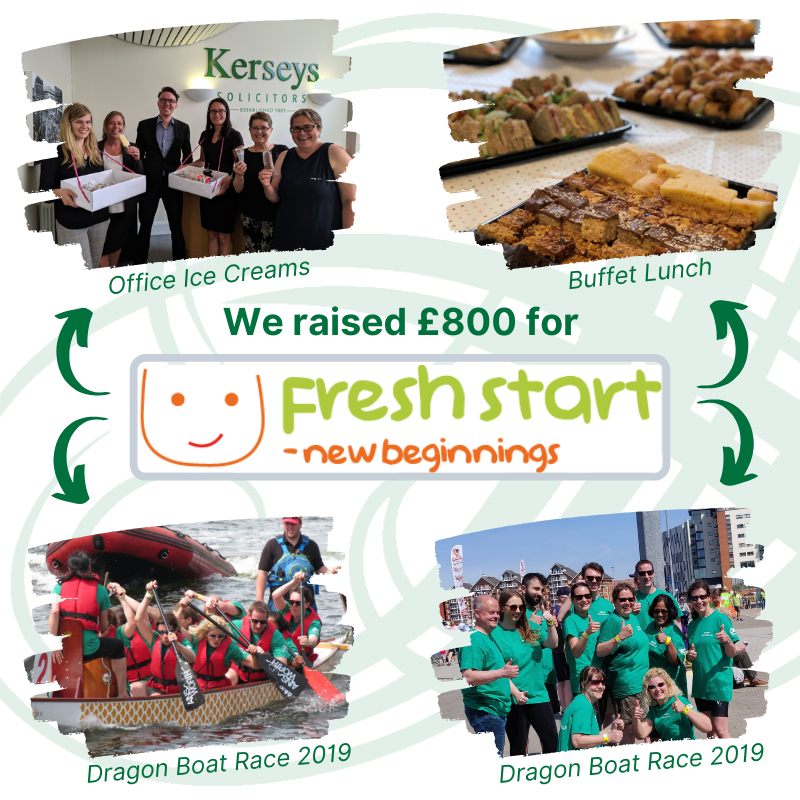 From June 2018 to May 2019 our members of staff have raised £800 for Fresh Start – New Beginnings by taking part in selling office ice creams, a buffet lunch, casualwear Fridays and taking part in the Dragon Boat Race.
We are again supporting Fresh Start – New Beginnings this year, working towards the grand finale at the Dragon Boat Race 2020 in Ipswich.
View their website here to see the fantastic work that they do.
---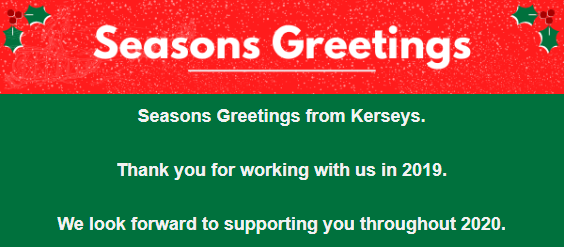 ---