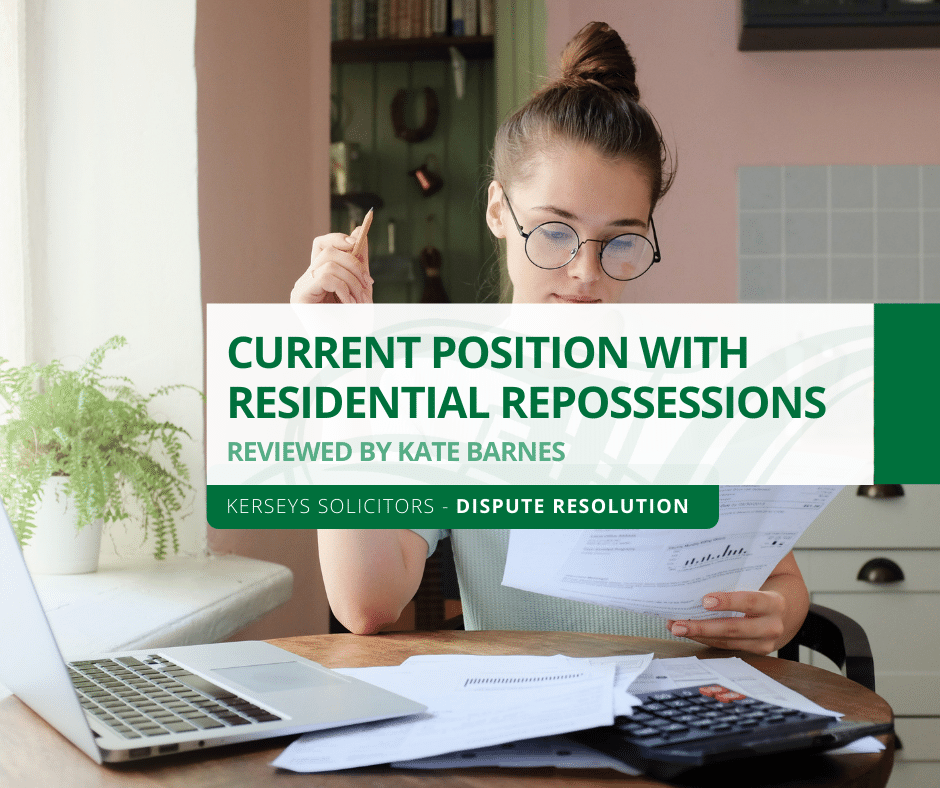 Current Position with Residential Repossessions
Current Position with Residential Repossessions
Kate Barnes reviews the current position with Residential repossessions.
In March 2020 the government introduced emergency legislation due to coronavirus. The ability of landlords to take action against tenants has been curtailed and this legislation has been changed and extended.
In summary, the current position for private landlords who have tenants with Assured Shorthold Tenancies in England is:
Section 21 Notice– so called "no fault" eviction.
The length of notice required under section 21 of the Housing Act 1988 from 29 August 2020 to, at least, 31 March 2021 is 6 months. The normal prerequisites to serving a valid section 21 notice still apply.
Section 8 Notice
There are numerous grounds set out in Schedule 2 to the Housing Act and notice can be served under Section 8. In practice, most landlords rely on arrears of rent – usually either 2 months' or 8 weeks' arrears at the time the notice is served.
From 29 August to, at least, 31 March 2021 notice under that ground is 6 months. But, if arrears are more than 6 months' at the time the notice is served, this is reduced to 4 weeks.
There are some other grounds for which shorter notice can be given but these need careful thought before they are used.
Court Proceedings
Repossession proceedings are now being processed by the courts but new court rules mean more requirements for landlords – including the need to notify the court what knowledge the landlord has as to the effect of the Coronavirus pandemic on the tenant and their dependants and also a "Review Hearing" at which a judge considers the papers and decides how the claim will proceed.
Once the landlord has a repossession order it may be necessary to instruct bailiffs to remove the tenant. A suspension of bailiffs attending residential properties, except in some circumstances (including significant rent arrears), is currently in place until 31 March 2021.
Due to extended notice periods and court delays landlords should address emerging problems by talking with tenants if possible or by formal action sooner rather than later, you can contact me at [email protected].
Landlord Service
Contact Us