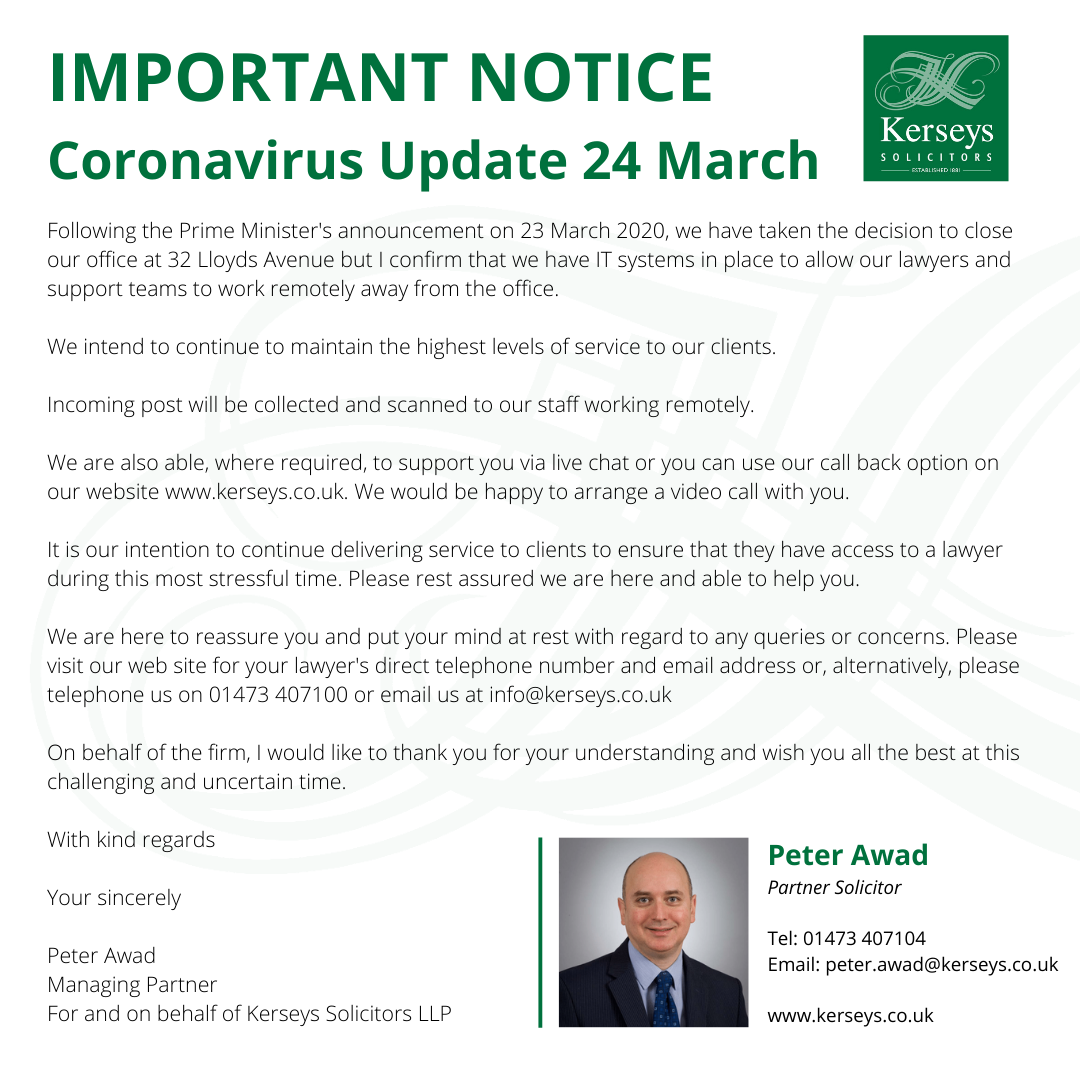 Coronavirus Update 24 March
IMPORTANT NOTICE
Coronavirus Update 24 March
Following the Prime Minister's announcement on 23 March 2020, we have taken the decision to close our office at 32 Lloyds Avenue but I confirm that we have IT systems in place to allow our lawyers and support teams to work remotely away from the office.
We intend to continue to maintain the highest levels of service to our clients.
Incoming post will be collected and scanned to our staff working remotely.
We are also able, where required, to support you via live chat or you can use our call back option on our website www.kerseys.co.uk. We would be happy to arrange a video call with you.
It is our intention to continue delivering service to clients to ensure that they have access to a lawyer during this most stressful time. Please rest assured we are here and able to help you.
We are here to reassure you and put your mind at rest with regard to any queries or concerns. Please visit our web site for your lawyer's direct telephone number and email address or, alternatively, please telephone us on 01473 407100 or email us at [email protected]
On behalf of the firm, I would like to thank you for your understanding and wish you all the best at this challenging and uncertain time.
With kind regards
Your sincerely
Peter Awad
Managing Partner
For and on behalf of Kerseys Solicitors LLP
---