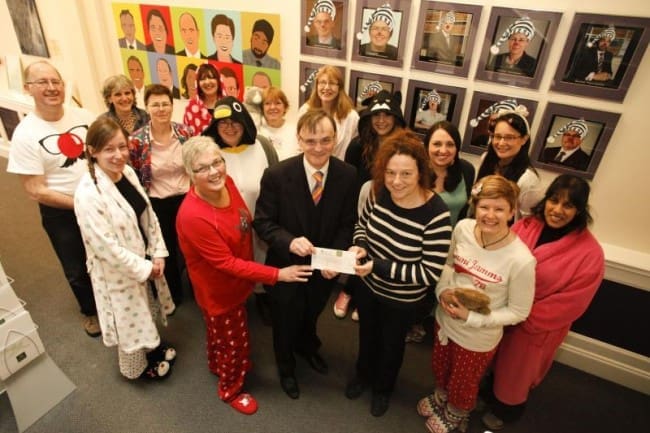 The photo shows Anthony Wooding and Conveyancing Secretary Judy Sykes handing over a cheque from Kerseys solicitors for £2500 to Jessie Caldwell of Woolverstone Wish.
The Woolverstone Wish Fund has been created in order to raise money to refurbish the Chemotherapy outpatient clinics and day-unit in the Woolverstone Wing of Ipswich Hospital. The aim is to increase the available space, improve privacy for patients and provide a more comfortable treatment area. They have a goal of £800,000.
Kerseys has been centred in Ipswich for over 100 years and have supported a number of charities over that time. However Woolverstone Wish has become particularly close to their heart because last year Judy was diagnosed with Hodgkins Lymphoma. This brought home to everyone how many people are affected, whether directly or indirectly, by cancer in their lives every year. It has not been an easy time but Ipswich Hospital have been crucial in helping their colleague get through it all.
19 March 2013
(Photo by Sally Parkinson Photography)