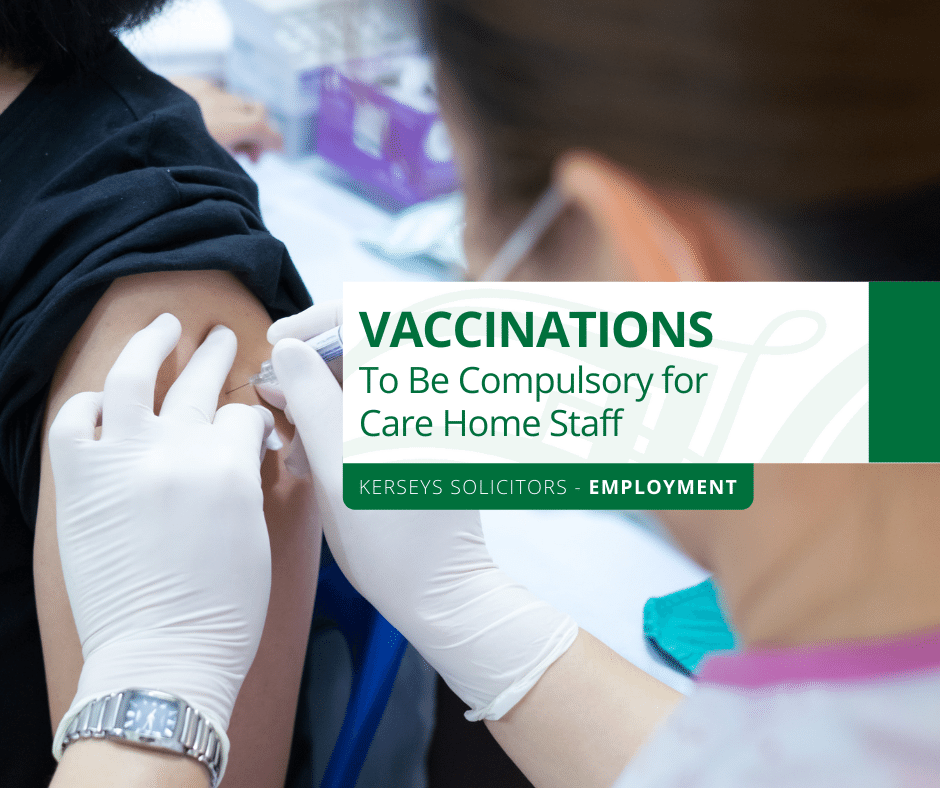 Vaccinations Compulsory for Care Home Staff
Vaccinations Compulsory for Care Home Staff
COVID vaccinations are to become compulsory for staff at care homes in England.
Health Secretary Matt Hancock has said that COVID vaccinations for staff at care homes will become mandatory in England.
Who Must Be Vaccinated
Staff working at care homes will have 16 weeks to get both jabs from the time regulations are approved by Parliament. Members of staff who do not comply will run the risk of being redeployed away from front-line care or potentially losing their job.
The requirement will also extend to volunteers at care homes and those visiting for other work, such as:
healthcare workers
tradespeople
hairdressers
beauticians
Possible Exemptions
Workers who can prove they are medically exempt from getting the vaccine will not be affected.
There will be also be exemptions for:
visiting family and friends
under-18s
emergency services
people undertaking urgent maintenance work.
Mr Hancock has said that he would consult on extending it to the NHS as it was a "sensible and reasonable step".
If you are unsure of your legal rights as an employer or employee, contact Annalie King at [email protected] or telephone Ipswich 01473 213311 or Colchester 01206 584584 where Annalie will be happy to speak with you. Alternatively you can click "Call Me Back" where we will be happy to contact you.
View Our Employment Law Services