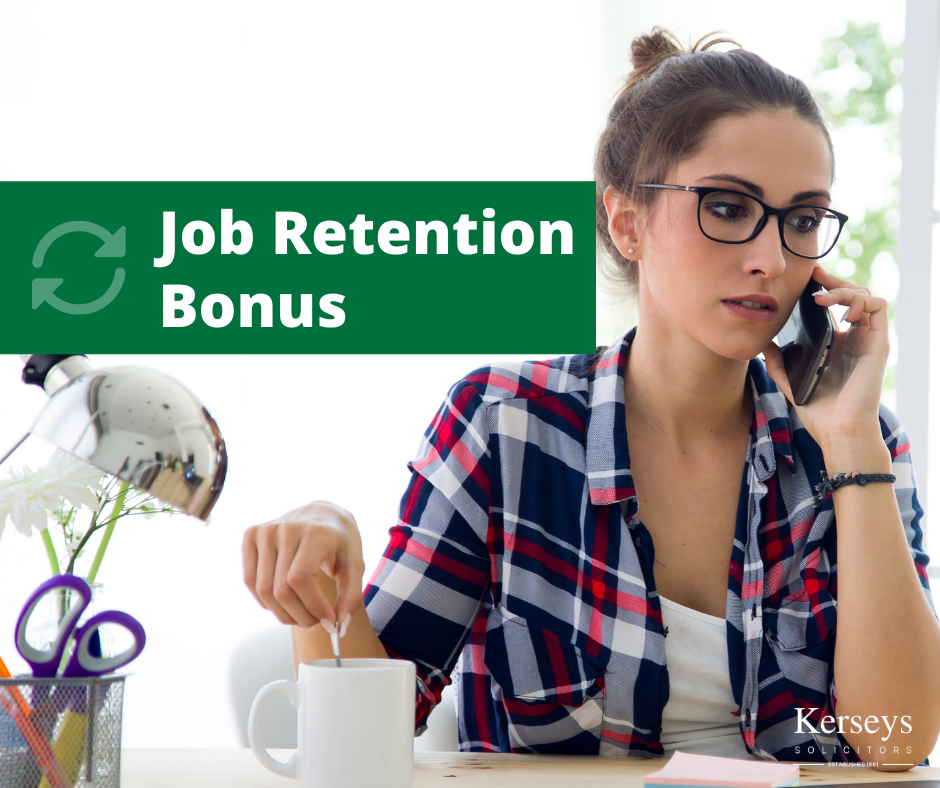 Update on: Job Retention Bonus
Job Retention Bonus
---
The government has given some more details of the Job Retention Bonus in a treasury direction.
Here are some key points:
the Job Retention Bonus is available to employers in respect of each employee who has been on furlough at some point who remains employed (and not under notice) on 31 January 2021.
the employer must have paid a salary of at least £1,560 to the employee between 6 November 2020 and 5 February 2021.
HMRC will make a payment of £1,000 to the employer for each eligible employee. This is a bonus to the employer who does not have to pass it over to the employee.
The claim needs to be presented in a 6 week window between 15 February and 31 March 2021. There is not any more information about how a claim is to made, but further guidance is expected soon and we will advise you of the process as soon as further information is available.
If you and your business requires support in relation to managing or supporting your HR services from a specialist lawyer, please do not hesitate to contact us as [email protected] or telephone Ipswich 01473 213311 or Colchester 01206 584584, alternatively visit our website and click "Call Me Back" we will be happy to arrange a virtual meeting with you.
Employment Law for Individuals
Employment Law for Businesses