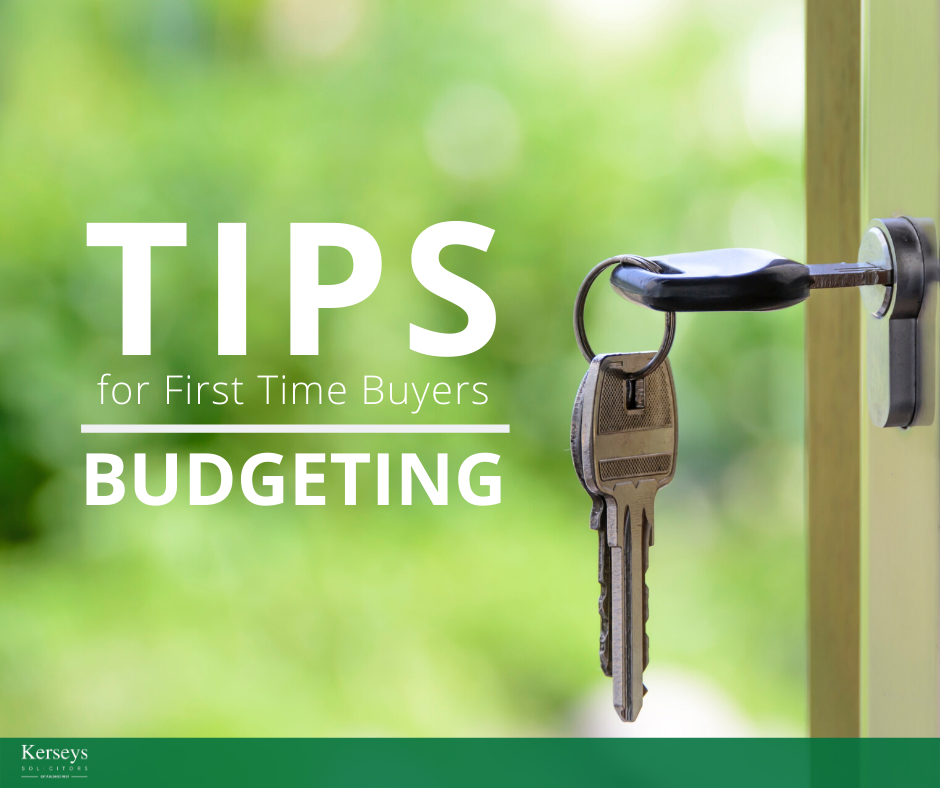 Tips for First Time Buyers – Budgeting
Conveyancer shares her tips for first time buyers when budgeting
As a recent first time buyer myself I thought it important to discuss budgeting when buying your first home.
How to budget when Buying a Property
If, like me, you'd only considered how you were going to come up with the purchase price, this blog will hopefully help you budget for the fees that are not as obvious (and avoid the need to go back to Mum & Dad!)
BEFORE COMPLETION:
Broker fees –broker's take their fee once the mortgage completes so you will need to ensure you have the funds set aside for completion.
Surveyor fee – the surveyor will request payment once he has issued his report.
Solicitors fee – start looking around for quotes so you can be sure to include these fees in your budget (they tend to be due just before completion), use our Online Instant Quote Tool.
Removal Fee – Have you considered the cost of moving your belongings over to your new property?
Mortgage Application/Valuation Fee – most lenders will include the application fee as part of the loan however some ask for it to be paid upfront – double check what your chosen lenders requirements are.
Buildings Insurance – the responsibility to insure the property becomes the buyers from the date of exchange of contracts – most insurers take a deposit and the first monthly installment straight away so ensure this is put to one side ready for exchange.
AFTER COMPLETION:
Monthly Outgoings – It may seem obvious but they soon add up! It's worth working out what these will be before you complete the purchase – e.g. mortgage, council tax, gas, electric, water, insurance, T.V Licence, Internet.
Furnishings – when you visit the property make sure you ask what important items will remain. If the seller is removing fitted items such as the oven or washing machine from the kitchen you will need to budget to replace these.
Decorating – Is there flooring that needs laying?
Leasehold costs – if you purchase a leasehold property there will be service charges and ground rent so you must remember to budget for them.
Ongoing maintenance – it's important to try and have an 'in case of emergencies pot' (e.g. if your boiler broke down overnight)
Remember to budget and you will be hosting dinner parties in no time!
Conveyancing
House Buying Tips
Moving Home Guide
---
How Kerseys Can Help
Please contact our Residential Property Team here at Kerseys Solicitors with any questions.
Contact Us