Pop Up Shops: Legal Issues
Prep before you pop-up
From big names to local artists, pop-up shops have become an increasingly common way to build brand awareness.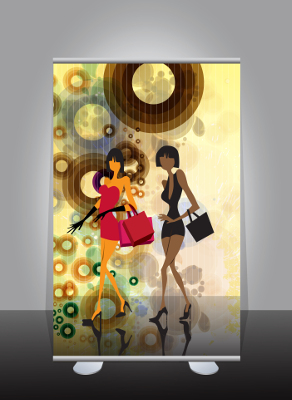 The short-term space is usually available at a fraction of a traditional store and is seen as spurring on sales. For landlords, it can fill a space and reduce business rates liability.
Last year alone, around 10,500 pop-up shops were located across the UK, employing 26,000 people.
But despite its temporary nature, similar regulations for permanent premises may still apply.
And breaching planning rules could lead to fines and an enforcement notice to change or remove the pop-up.
Planning
A change in planning law has made it easier and cheaper to use pop-up shops. They can be used for up to two years for retail, financial, restaurants, pubs, takeaways, office and leisure.
Planning permission is not needed for use that does not continue for more than 28 days in a 12-month period.
If the shop covers less than 150sq in an existing commercial space, it may be seen as a change of use – and you can simply notify the landlord.
But anything bigger is likely to need planning permission. Due diligence should be carried out; including checking if the area is registered at the Land Registry or has a leasehold interest. This may affect the right to allow temporary occupancy.
Leasing
Granting a licence to occupy may be convenient, but could lead to a tenancy agreement being created. This could put both parties under certain obligations, which may not be ideal given the temporary nature of a pop-up shop.
A short-term lease can be put in place, which is contracted out of Landlord and Tenant Act 1954. This means a tenant will not have rights of security of tenure (the right to occupy it after the lease expires) and the owner will not be giving right to renew.
It may be desirable for both parties to have an option to break the lease, in case the pop-up is not viable or it affects the owner's business.
Terms
Terms to consider include: payment of rent and rates, any rent-free period, planning consent, repairs, termination and obligations when leaving the premises.
With repairs, for example, photographic evidence prior to moving in should help protect both parties.
Tenants should check if utilities are connected, as it could take weeks to put in place.
Licence
If you plan to offer any form of entertainment for over 168 hours, such as music, food or a performance, then you will need to apply for a licence from your local council. You will also need to let them know if you plan to serve alcohol.
Insurance
Check the existing building insurance will cover the pop-up use. Tenants should have a separate policy for contents and third party liability costs.
The business should be registered with HM Revenue and Customs and be compliant.
Pop-up shops can be beneficial for both tenants and landlords alike. But it is important to protect both your interests and make sure it complies with planning permission to ensure a successful venture.
For further information and other commercial and corporate matters: contact Kimat Singh at [email protected]