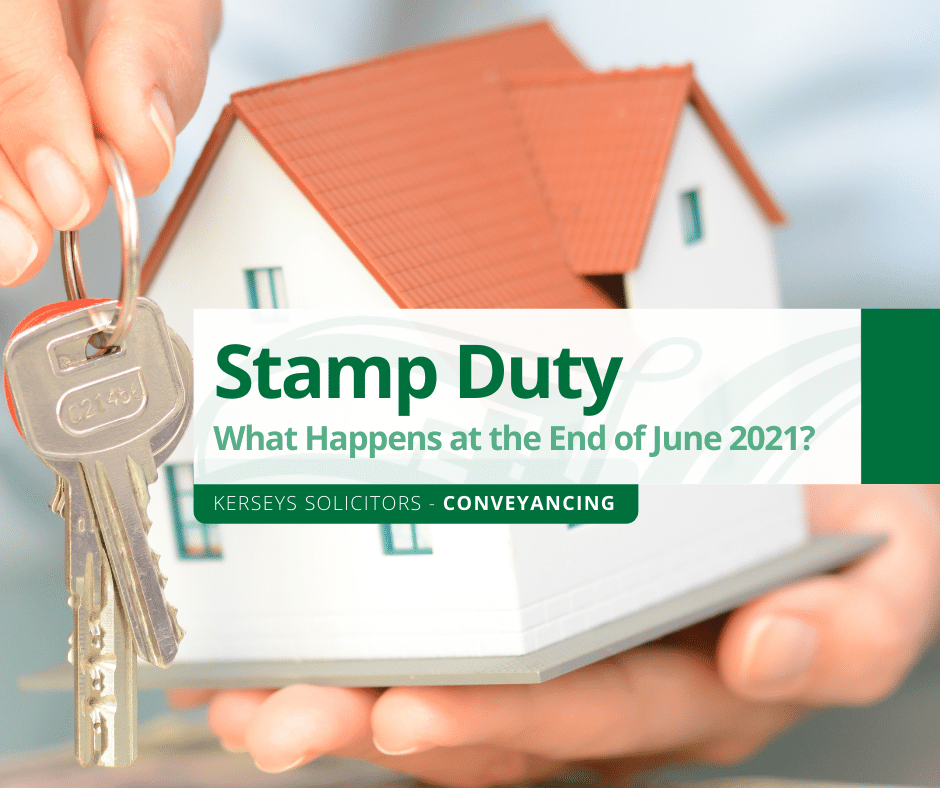 Stamp Duty – What Happens at the End of June 2021?
Stamp Duty – What Happens at the End of June 2021?
What will happen at the end of June?
Transition of Stamp Duty
If you are not a first-time buyer and are purchasing a property, please be aware and budget so that if completion does not take place on or before 30 June 2021, you will have to pay stamp duty on the amount in excess of £250,000.00.
For example, if you are purchasing a house for £255,000.00 you will then pay tax on the extra £5,000.00.
Jane Riley, Head of Residential Property Team at Kerseys says:
"Conveyancers everywhere have been putting in long days since March 2020 when Covid struck. The stamp duty holiday has benefitted many individuals across the country and helped the economy generally, but unfortunately, there was always going to be some clients not able to meet the deadlines due to the chain in a transaction not being ready whether that be waiting for searches to be returned or mortgages to be approved".
If you would prefer to speak to a member of the Residential Property Team for advice or a quote for your move you can contact us on Ipswich 01473 213311 or Colchester 01206 584584, or alternatively visit our web site and click "Call Me Back".
Stamp Duty Calculator
Our Conveyancing