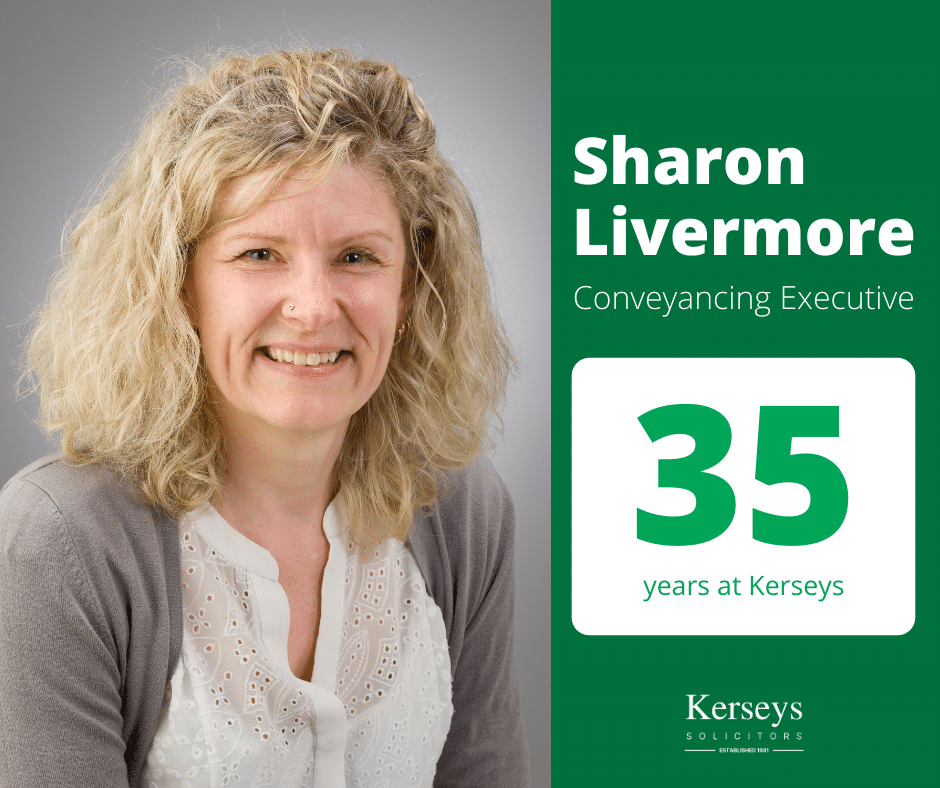 Sharon Livermore 35 Years at Kerseys
Congratulations on 35 years at Kerseys
Sharon joined Kerseys back in 1985 as an Office Junior.
Even that far back, Sharon showed her great potential and has been a Conveyancing Executive with her own workload since 2005 providing a personal and professional service to her clients.
Thank you Sharon for all your hard work and commitment to our firm and our clients.
View Sharon's Profile
Conveyancing