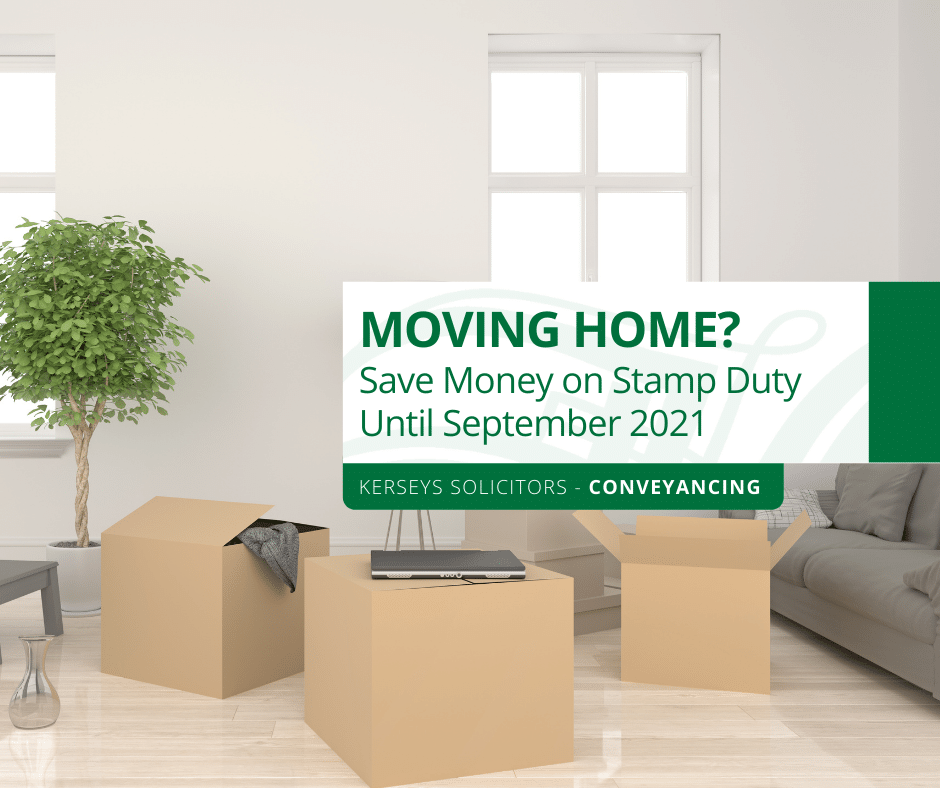 Save Money on Stamp Duty Until September 2021
Moving Home? You can still save money on Stamp Duty until September 2021
As you will be aware there has been a stamp duty holiday on residential property purchases since 8 July 2020.
This has now come to an end.
However, the holiday is not over yet!
The government are reducing this stamp duty holiday to £250,000. This means that you may not have to pay stamp duty if you are buying for £250,000 or less, even if you are purchasing for more that £250,000 you could still see a discount in the stamp duty payable.
Remember – if you are a First Time Buyer then the stamp duty relief for residential purchases under £300,000 is to continue even after 30th September.
To download our guides to moving home click here.
To find out how much stamp duty you will have to pay you can visit the governments Stamp duty calculator at click here.
For an instant online quote for moving home please click here.
Our Conveyancing Page