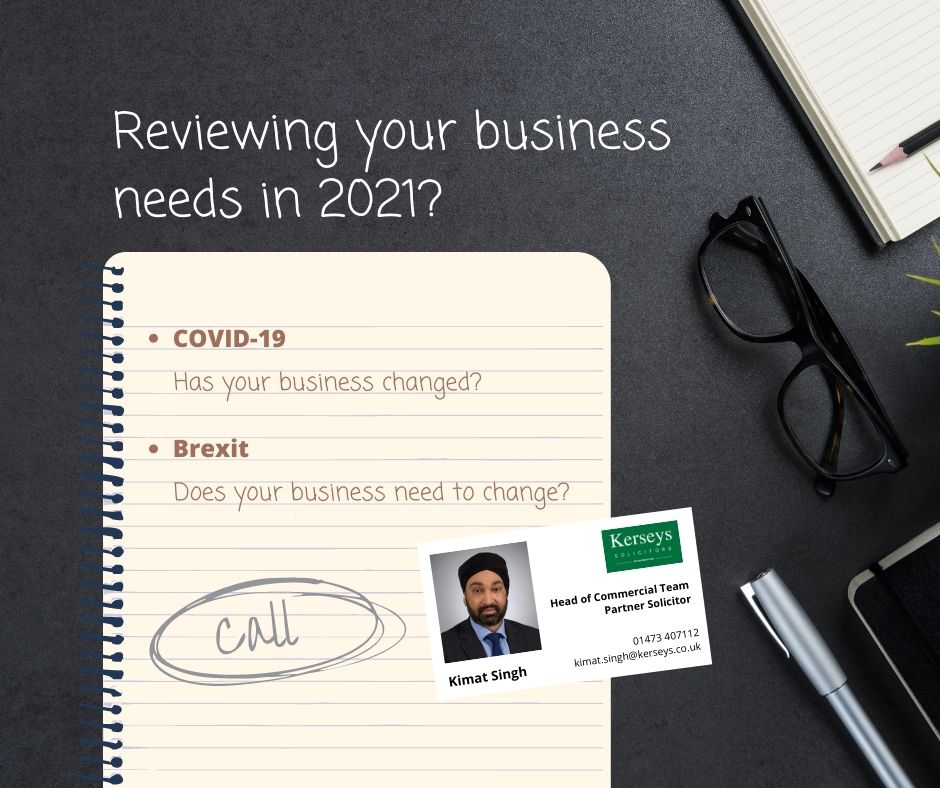 Review Your Business Needs in 2021 – COVID & Brexit
Review Your Business Needs in 2021 – COVID & Brexit
New Year – Reviewing your business needs in 2021?
COVID-19 – Has your business changed?
Brexit – Does your business need to change?
Following events with Coronavirus and Brexit, you may be reviewing your business needs including its location, and may have also considered flexible working arrangements for your staff.
This may result in your business not requiring such a large office space and you may therefore be considering negotiating a rent review of your lease for your premises or even considering moving your location.
My team and I are available to discuss your options moving along with offering assistance in the negotiation of your Terms and Lease.
You can contact me or a member of my Commercial Department on Ipswich 01473 213311 or Colchester 01206 584584 or email us at [email protected], alternatively if you would prefer us to call you please visit our web site and click "Call Me Back", where we will be happy to arrange a virtual meeting with you.
Commercial Property
---
Contact Kimat Singh