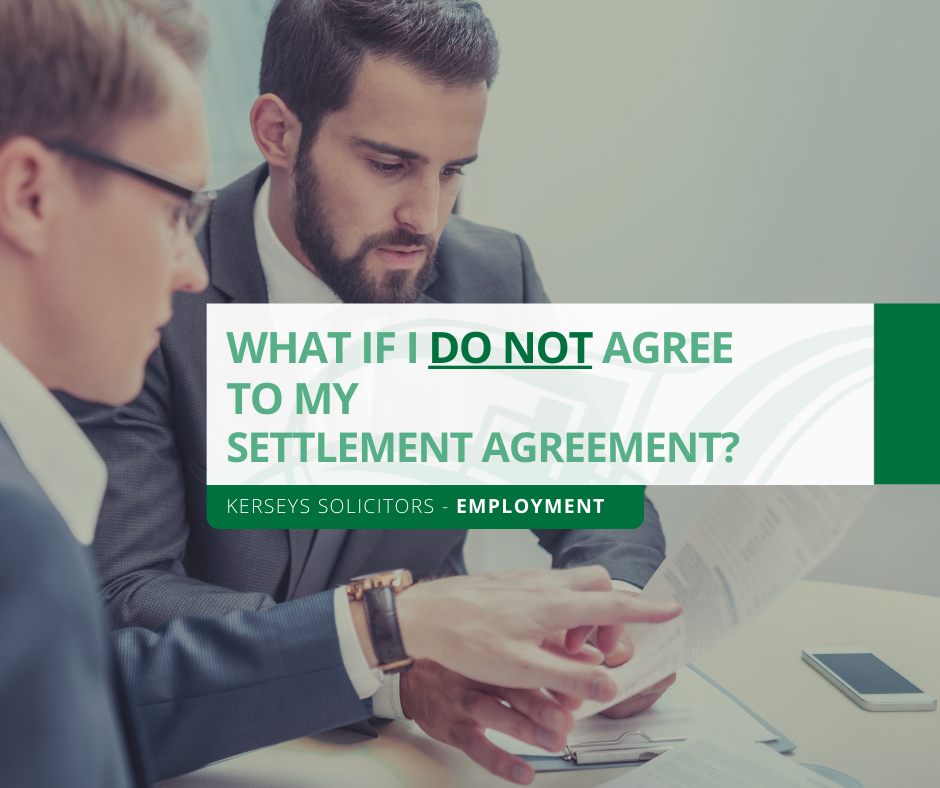 What if I do not agree to my Settlement Agreement?
What if I do not agree to my Settlement Agreement?
Employment Law
Video Transcript
If you and your employer cannot agree a settlement, then ultimately you are not agreeing to the Settlement.
However we will within our fee for the Settlement Agreement explained in our previous video, liaise with your employer to reach an agreement.
+ Read More
But following this if agreement is not settled then you are rejecting your Settlement Agreement and have to make the decision to progress to an Employment Tribunal which does then incur further costs.
If you find yourself taking voluntary redundancy or are being made redundant, contact us as [email protected], or telephone Ipswich 01473 213311 or Colchester 01206 584584 or visit our web site and click "Call Me Back".
You do not need to leave your home, we will contact you and support you via virtual/telephone appointments.
It is a stressful process for you but we will support you and believe in keeping it simple.
Show Less
Related Video