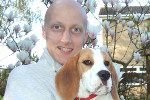 MP of Colchester photographed for charity campaign
A crowd took part in the latest instalment of the 1,000 Faces of Colchester charity event.
And the new MP for Colchester, Will Quince, was photographed as part of the campaign in aid of the Tom Bowdidge Foundation.
Seventy people had their picture taken at the Scrutton Bland offices in Colchester Business Park on Friday, May 22 – bringing the total to 343.
Once the target of 1,000 photos is reached, Kerseys Solicitors will donate £1,000 to the foundation.
Mr Quince, 32, of the Conservative party, said: "It was a pleasure to play a small part in supporting this great organisation and I encourage all Colchester residents to get behind it."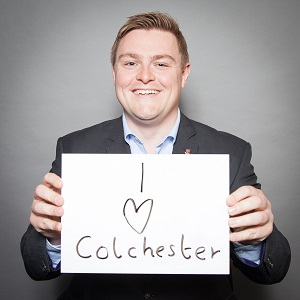 The foundation was set up by Tom's family to carry on the good work of the teenager, who raised £170,000 for charity before he died after battling a rare stomach cancer, aged 19.
Photographer Gavin King has teamed up with Kerseys Solicitors, Colchester United Football Club, the University of Essex Students' Union – and now Scrutton Bland – to take photos in aid of the foundation.
Tim Mulley, senior partner of Scrutton Bland, the accountants, insurance brokers and independent financial advisers firm, said: "We are delighted that so many people took part in the day, including our MP, Will Quince. Tom Bowdidge was an inspirational, local boy, and we were happy to do our bit to help."
Anthony Wooding said: "We are delighted Scrutton Bland is supporting this campaign and that so many people have been moved by this cause."
People have also been photographed at events at the CUFC stadium and Essex University Students' Union.
Dad Richard Bowdidge said: "I am really pleased by all the support to date, including from businesses, such as Kerseys and Scrutton Bland, and the general public.
"It was a bonus to see the MP for Colchester make an appearance. We are really keen to continue the amazing work which Tom started."
Matt Hudson, media manager at Colchester United, said they were happy to help and for their mascot, Eddie the Eagle, to make regular appearances.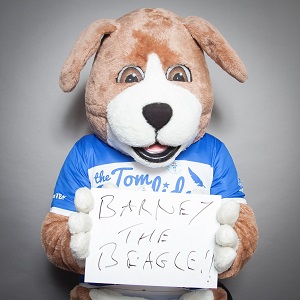 The foundation, which has its headquarters in Colchester, raises funds to support research projects and to provide physical and emotional support to teenagers and young people with cancer.
Gavin King added:"It's great that so many people, including politicians, are getting involved. It's been good fun and those who take part find it an enjoyable experience."
Tom Bowdidge died in October of 2013.
His family, parents Nikki and Richard Bowdidge and sister Emma, launched The Foundation on what would have been his 20th birthday on February 28, 2014.
Tom was a Colchester Royal Grammar School sixth-former from West Bergholt. His mother, Nikki, teaches at Heathlands Primary School.