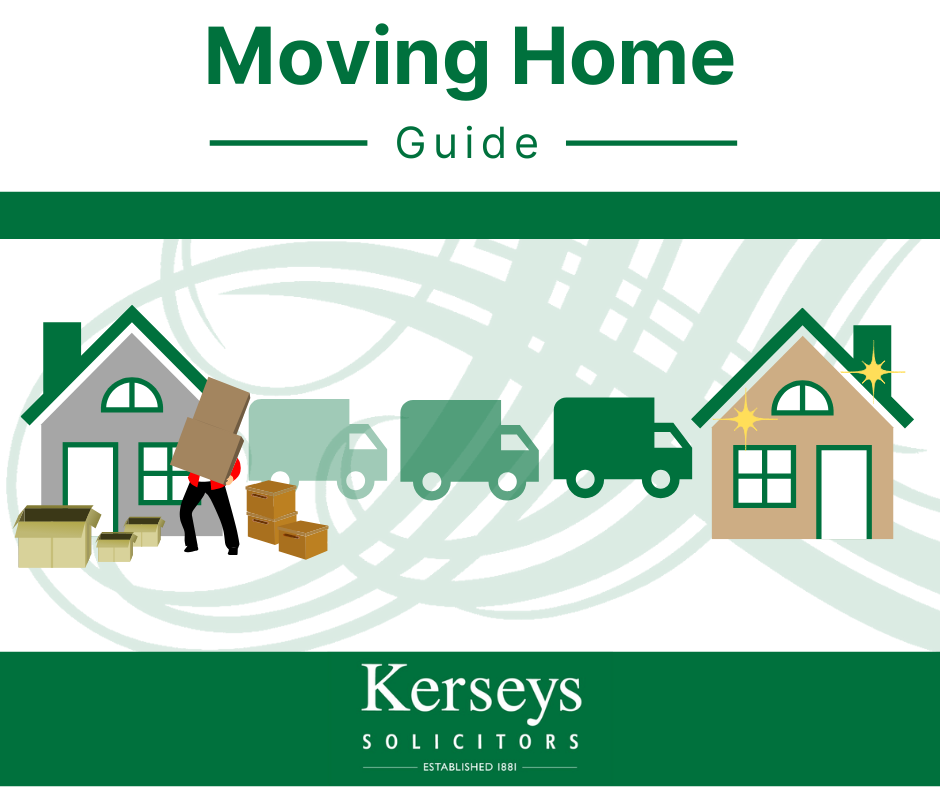 Moving Home Guide (Download)
Moving Home Guide
Kerseys Solicitors Residential Property Team in Ipswich and Colchester aim to reduce the stress associated with moving house.
Moving home should be one of the most exciting steps in your life!
But we all know how stressful it can really be.
Our Moving Home Guide is available for you to view here.
 Download Moving Home Guide Here
Moving Home Guide Includes
Our guide has been made to help you answer such questions as:
'What to do when moving home?'
'Who to inform when changing address?'
10 Top Tips for planning a successful move
Packing Advice
People to Contact Checklist
From us all, here at Kerseys Solicitors we hope that you have a successful and stress-free move.
However, if you have any concerns prior to your moving date please do not hesitate to contact a member of our Residential Property Team based in Ipswich on 01473 213311 or Colchester on 01206 584584 or alternatively email us at [email protected] where we would be happy to help you.
Are you considering moving home?
If you are considering moving home and would like to obtain a quote for solicitors fees, please click the button below.
Online Quote